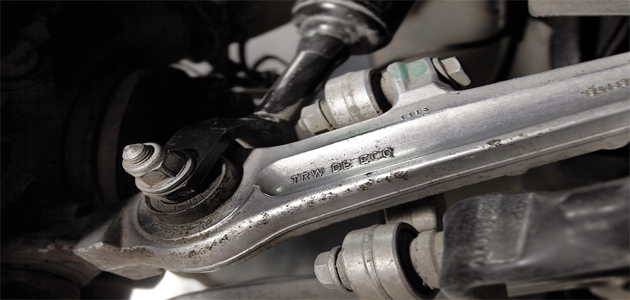 TRW Automotive Aftermarket is to host a series of 'Safety Days' to communicate the importance of component quality in safety-critical situations.
The events will be held at the Nurburgring, Germany, which TRW hope will show commitment to promoting driver and pedestrian safety.
Visitors will be provided with a guided tour of TRW's manufacturing and testing facilities before participating in safety training, as real-life conditions are simulated to highlight potentially dangerous situations.
Exercises will include emergency braking with TRW Cotec brake pads, dangers of non-maintenance of braking systems, effects of worn shock absorbers and effects of a vehicle braking in an emergency while cornering.
Soeren Kristensen, TRW Global Marketing Services manager, said the events will provide drivers with the necessary experience in critical scenarios.
"Safety is our main objective and communicating the importance of component is our main message," said Mr Kristensen.
"These events will allow major customers to experience the benefits of TRW's world-class technologies and original equipment (OE) quality components in action during safety-critical situations.
"The events will also highlight the importance of professional parts installation by experienced, trained mechanics to ensure a vehicle is safe for both passengers and other road users."
VLN Racing Championship
The events will coincide with the 2013 VLN Racing Championship. Visitors have been granted access to watch a four-hour race at the historic Nurburgring circuit. 190 vehicles of various size and specification will line up on the grid.
The guests will also get the opportunity to experience the famous 'Nordschleife' or 'Green Hell Legend' racing track as the passenger of a veteran driving instructor.
"With an ever-growing global car parc, we need a greater focus on technologies and parts that can help provide a safer driving experience. As a manufacturer of OE quality parts and systems, we have a responsibility to create awareness of technological and component improvement and the role they play in safety crucial situations," said Mr Kristensen.
"By focusing on TRW's Corner Module, together with our competence and experience as an OE Systems manufacturer, these events highlight the importance of fitting premium quality components."
The events will take place on the following dates:
VLN round seven: 12, 13 and 14 September 2013
VLN round eight: 26, 27 and 28 September 2013
VLN round nine: 10, 11 and 12 October 2013