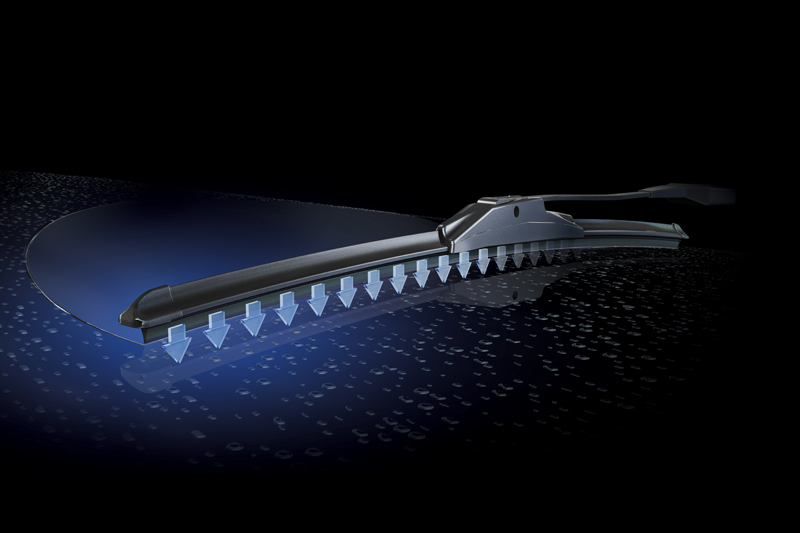 ---
TRICO has announced it has signed a distribution agreement with Optimal UK to supply the Exact Fit, Flex, Neoform and TX wiper blade ranges to its network. 
---
Each style of wiper blade has been designed for a specific purpose but are said to all be made to the same OE standard. Managing Director, Geoff Jones, explained: "We take great pride in our Optimal brand and its OE quality products, offering only the highest standard of components throughout the entire range.
"We see TRICO in the same way, with an OE product and an established brand in the aftermarket. We are looking forward to working closely with TRICO."
Made from natural rubber and steel, the Exact Fit replacement range is said to make it easy for motorists to restore their vehicles to factory pedigree. TRICO Flex wiper blades not only replace OE-fitted beam blades, but also upgrade conventional hook arm blades to the latest beam technology. With 97% car parc coverage and 14 part numbers, the slim-line collection allows customers to offer a comprehensive wiper solution with minimal stock commitment.
Neoform, meanwhile, is a stand-alone range, upgrading conventional wipers to premium beam technology. Like the Flex range, Neoform is made with a memory curve steel beam, and also features a dual-point coupler, which works to eliminate streaking during extreme weathers.
Finally, the TX range of wipers has been designed for heavy-duty vehicles. These are described by the company as high-strength, all-metal conventional blades that cover the needs of the truck and bus sectors.
TRICO Senior Brand and Product Manager, Sam Robinson, concluded: "We're delighted to welcome Optimal on-board as a national distributor of TRICO products. In the short time that we've been working together, we've been impressed with the team's enthusiasm, knowledge and desire to get the TRICO brand and products out to customers.
"We're looking forward to even more buying group members and independent retailers having access to the highest quality wiper blade products available in the aftermarket."
---