---
Visitor registration for MECHANEX EventCity, Manchester, is now open! Join us on the 15th & 16th May 2018.
---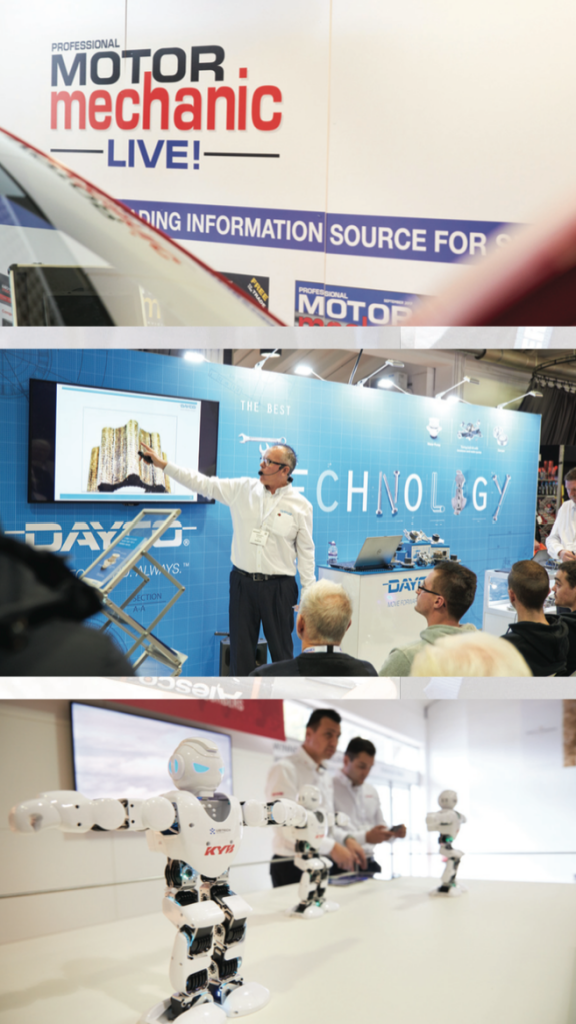 The UK's only regional tradeshow dedicated to garage businesses is back again in 2018, with a fresh approach and a host of exciting new content.
This year, the opening hours on the FIRST DAY of the MANCHESTER show will be 2pm-8.30pm. The opening hours for the second day will be the usual 10am-4pm.
The automotive aftermarket is evolving at an alarming rate, so it's more important than ever that you stay on top of the latest technology, training, products and information available to your business. Attending MECHANEX – the only regional show dedicated to the specific needs of garages in the UK – is the perfect way to ensure that you are up to speed.
It's an unmissable opportunity to attend FREE seminars, sample the latest products on the market, and take advantage of exclusive show special offers.
The new-look seminar programme at MECHANEX, which is uniquely tailored to garage businesses, will cover a number of key areas – all of which are essential for staying competitive.
So, why not bring the full workforce along and make a day – or evening – of it?
NEW – MOT TESTING LIVE
MOT Testing Live is a regional tradeshow dedicated to MOT professionals running alongside MECHANEX in 2018. It will feature all the latest workshop equipment, as well as tailored seminar content designed to keep you up to speed on training, legislation and best practice.
NEW – TALK OF THE TRADE
New for 2018, this 'open forum', featuring Andy Savva , Steve Carter and the IMI, is aimed at encouraging visitors to join the debate and have their say on a variety of industry topics. Got something to say? Don't be shy! (7pm on Tuesday 15th only)
---