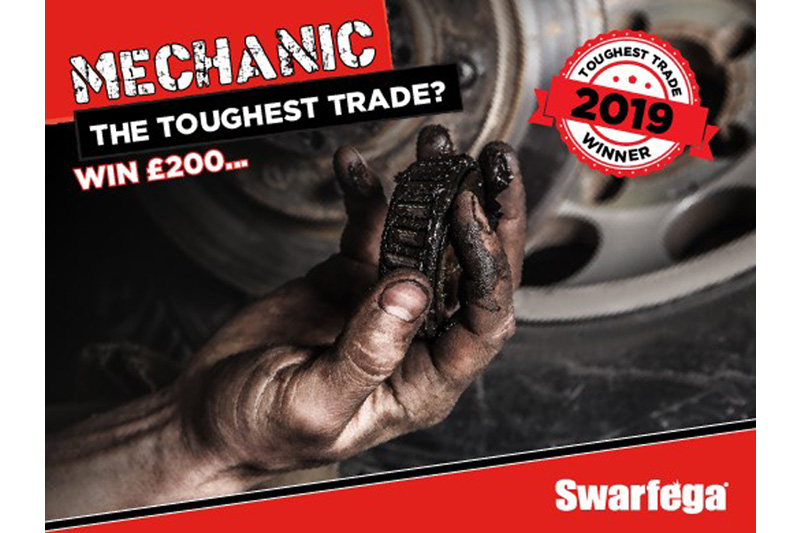 ---
Swarfega has once again been on the hunt for the toughest trade out there, following the success of last year's campaign, which saw mechanic Peter Derbyshire, secure the title.
---
With an influx of gritty entries so far this year from gravediggers to steeplejacks, competition is said to be fierce in the battle to find out if mechanics will defend their title.
Mechanics have reportedly been fighting their trade's corner, as Swarfega urges trades to submit their entries, with the competition set to close at the end of February.
All entrants have to do is post a picture of you or a colleague battling your toughest task on Swarfega's Facebook or Twitter page with the hashtag #ToughestTrade.
Swarfega will be judging each entry with their TOUGH-O-Meter, ranging from 'Tough as a trainee' to 'Tough as The Rock'. At the end of the month, the top 5 will be narrowed down and the winner will then be put to a social media vote. The crowning tradesperson will receive £200 in Amazon vouchers and the trade that the winner represents will be crowned Swarfega's New Toughest Trade for 2020. The runners-up in places 2-5 will also receive a £50 Amazon voucher.
---