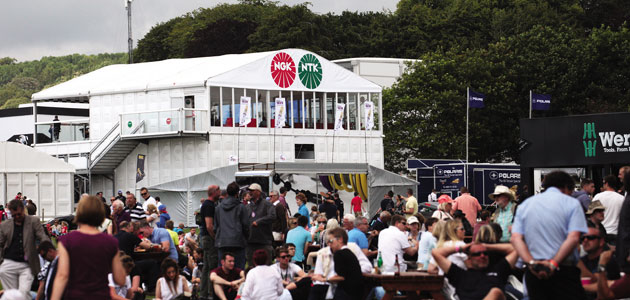 Triple World Speedway champion Greg Hancock is to be the star guest on NGK Spark Plugs (UK) Ltd's stand at the forthcoming Goodwood Festival of Speed.
The 44-year-old American will be on hand to meet fans and sign autographs when NGK appears alongside many of the World's leading automotive companies and two and four-wheel motorsport teams and stars at the iconic Sussex event which takes place on June 25-28.
Greg last year became the oldest rider to win the world title, adding to the previous championships he won in 1997 and 2011.
NGK Spark Plugs (UK) Ltd – a leading supplier of OE spark plugs, glow plugs and NTK sensors – has sponsored Greg for a number of years, supplying its specialist Iridium racing plugs which he uses on his 500cc motorcycles, one of which will be featured on the company's stand at Goodwood.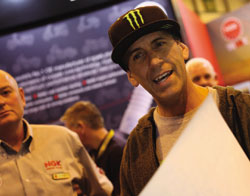 Californian Greg, who currently rides for Motola Piraterna in Sweden and PGE Stal Rzeszow in Poland, said: "I am really looking forward to appearing at the Festival of Speed and meeting my British fans. Teaming up with NGK has given me the opportunity to work with a great product and some great people and I can't wait to meet everyone on their stand."
In addition to his appearance on the NGK stand on Friday, June 26, Greg will also be taking part in the famous Goodwood Hill Climb the following day.
Marko Wowczyna, Automotive Director, NGK Spark Plugs (UK) Ltd, said: "We are looking forward to welcoming Greg as our guest at the Festival of Speed in this our 40th anniversary year in the UK.
"The Festival of Speed gives us the opportunity not only to appear alongside our vehicle manufacturer customers but also to meet the people who fit or use our parts."
NGK Spark Plugs (UK) Ltd has long been synonymous with the two-wheel bike scene both on the road and also in the motorcycling racing arena where its spark plugs have helped the world's leading teams and riders to numerous victories.
It also supplies many of the world's leading four-wheel motorsport teams including the Scuderia Ferrari Formula One team, and the Qatar M-Sport World Rally Team, which competes in the FIA World Rally Championship.
NGK Spark Plugs (UK) Ltd continues to set the pace 40 years after being incorporated as a UK subsidiary company of Japan and recently introduced a new range of NTK exhaust gas temperature sensors (EGTS) and expanded its ignition coils range.