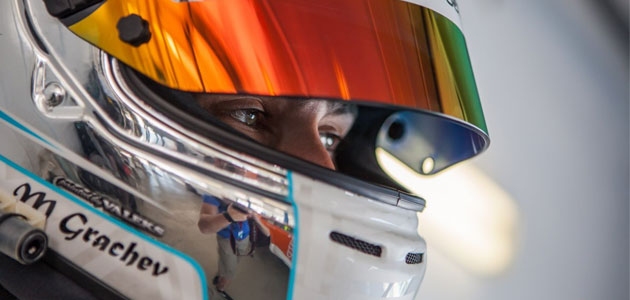 The LIQUI MOLY Engstler Team has been successful in obtaining the incumbent Russian Touring Car Champion Mikhail Grachev as second driver. He will start together with Team Chief Franz Engstler in the new TCR Touring Car Series. "I am looking forward to the new season. A series of races on three continents, that is something special", said Mikhail Grachev.
The 27-year-old driver has actively participated in Russian motor sports for some time and can look back at numerous appearances on the winners' podium. In the past year he won first place in the Russian Touring Car Championships for the second time and was 5th in the Touring Car European Championships. Now Mikhail Grachev will sit in the cockpit of a TCR bolide for the first time. He said, "I am at home in touring cars and think that Franz and I complement one another perfectly." The TCR is a new racing series, which will celebrate its premiere in Malaysia in March. This race is reserved exclusively for private drivers. 
The motor oil and additive specialist LIQUI MOLY intends to use its commitment in the Engstler Team for product testing as well as advertising purposes. "Products which have proven themselves on the racetrack, provide double security for normal car drivers", affirmed Peter Baumann, LIQUI MOLY's Marketing Manager. "Mikhail Grachev's commitment is not only an advantage in terms of sports. This also reflects the international character of LIQUI MOLY". Moreover Russia is one of the most important export markets for the company. At the race in Russian Sochi in June the LIQUI MOLY Engstler Team will be sure of the support of many fans.