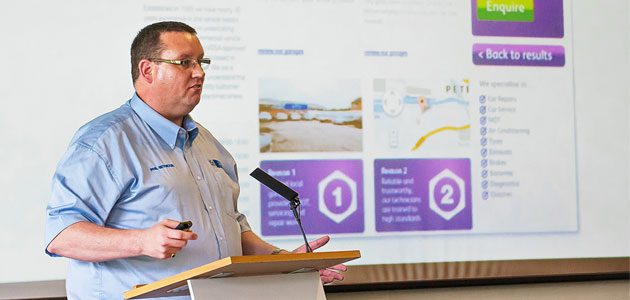 There is much debate in the industry when it comes to the subject of licencing technicians, with a recent survey for the Institute of the Motor Industry (IMI) apparently revealing that 71% of the 2,600 motorists surveyed believe that anyone working on a car commercially would need to have a licence to do so.
Those in the trade however are aware that the reality is very different and, rightly or wrongly, no such requirement is presently in place. However, that does not mean that the needs of motorists are a lottery and they cannot find a quality service at a fair price, which is ultimately the most important factor for those needing a service or a repair for their vehicle.
Driving up quality across the industry by providing an opportunity for good quality garages to showcase their talents is one of the benefits for garages that are part of the Approved Garages network.
Inspired by the desire to provide motorists with a route to find established and dependable businesses with a reputation for delivering a high quality level of service and customer care, and built around a website – www.approvedgarages.co.uk – to provide the quick and convenient search mechanism consumers now expect, GROUPAUTO has now recruited more than 500 outlets nationally.
"While the debate about technician licencing will no doubt continue," says Approved Garages Network Manager, Phil Seymour, "the most immediate concern for the motorist is being able to locate a trustworthy garage who is able to do a good service or repair job on their vehicle.
"We know the garages in the network are able to do so first because of the vetting process that they have to go through before we allow them to become a member (nominated for the network on their track record, independently inspected by the AA, subscribe to Motor Codes, etc.), and second, through the on-going customer feedback that consistently rates Approved Garages members as the best of the best among all Motor Codes garages.
"It is quite right for the IMI and others to bring technician licencing to the fore for the long term future of the trade, but for motorists that need work carried out right now, it's the Approved Garages network that is able to deliver the service and quality they require.
"Not only is Approved Garages good news for motorists, it's also a great opportunity for garages that offer a good quality service and want to grow, but also retain their independence. For these garages, our membership requirements, which also include the use of matching original equipment quality replacement parts, will not be a problem and the leads the website is delivering, which from our latest research averages at five per garage per month, will grow their business."
To register an interest in joining Approved Garages, visit: signup.approvedgarages.co.uk or call the sales team on: 01274 654600.