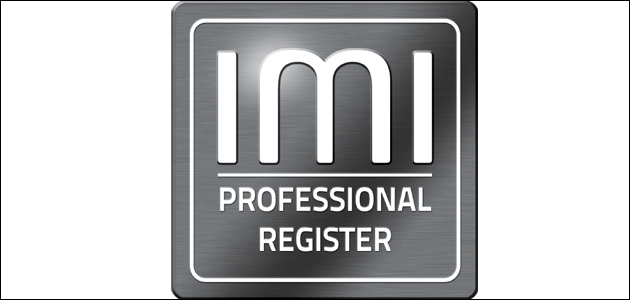 The IMI's Professional Register is now live and searchable by motorists at www.imiregister.org.uk
If you are ATA registered or a member of the IMI, it is more than likely that your name and place of work will be displayed. Because of this, the IMI is calling on all automotive professionals that are listed on the register to check and, if necessary, update their details to make the most of the opportunities it provides.
Developed by the IMI and backed by the UK Commission for Employment and Skills, the Professional Register is central to the IMI's vision for the UK automotive retail industry. By acting as a voluntary licence to practise, the IMI is aiming to use the register to help the sector improve its image by changing public perception, as well as increasing consumer confidence by ensuring that the industry has a skilled, competent and professional workforce.
Steve Nash, the IMI's Chief Executive commented: "The industry is not licensed at this point in time and anyone can set themselves up as specialists with no real qualifications. At present these people are on a level playing field with those who have made an investment in proper training and professionalism, which is not good for the retail motor industry. The Professional Register allows the public to differentiate between people who are investing in training and development and those who do not, placing skills at the heart of our industry.
"I believe that the more people that sign up to the Professional Register in the automotive industry, the greater chance we have for improving perceptions of professionalism, both on an individual and business level. It is a bold and correct move on the part of the IMI and the sector and I believe that it will change the face of the industry, giving skilled and competent professionals the credit they deserve."
To help professional registrants maintain their skills and knowledge, the IMI has developed a portfolio of Continuing Professional Development (CPD) courses through key partnerships. These courses can be accessed by the whole sector as well as helping individuals meet the requirements set out by the Professional Register. Many of the courses are unique and include provision from the likes of Mercedes-Benz, SCANIA and Jaguar Land Rover, as well as a host of specialist automotive training providers including Calex UK and PAR Training.
In addition, an Employer Recognition Scheme is also available to support businesses that have at least half their staff professionally registered. A consumer campaign promoting the register to motorists will also be rolled out later this year.
To find out more, visit http://www.theimi.org.uk/ers