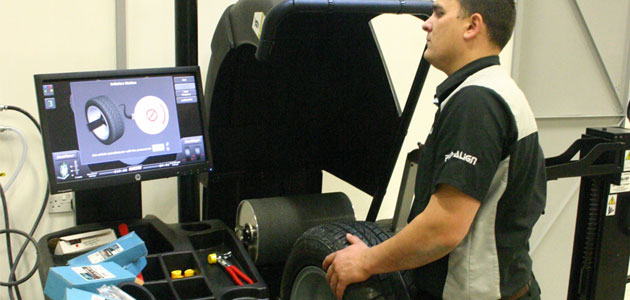 Wheel servicing equipment specialist Pro-Align has demonstrated its rapid reactions by completing all of its aftersales service call outs within 48 hours, for the second consecutive month.
"Our wheel alignment equipment offers workshops a huge revenue opportunity so it's essential that we can respond rapidly to customers in the event of a service issue," explains Paul Beaurain, Managing Director, Pro-Align. "Equipment downtime means lost business for our customers so we strive to resolve all service issues within 48 hours. Thankfully, breakdowns with Hunter equipment are not a common event but thanks to our dedicated aftersales team, we've achieved an amazing result in the last two months."
Believing in complete transparency about its service performance with its customers, Pro-Align publishes a summary of its aftersales service achievement times on its website. The data shows that at no time in the last 12 months have 48 hour responses fallen below 90 per cent and around three-quarters of call outs are achieved in less than 24 hours.
For more information about the aftersales service enjoyed by Pro-Align customers including a selection of video testimonials by satisfied customers, visit www.pro-align.co.uk.