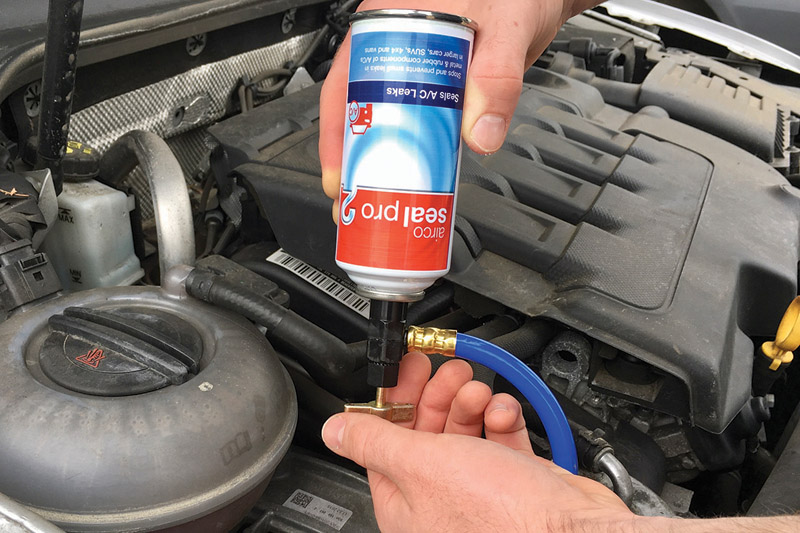 ---
Primalec has announced its refrigerant sealants range will now be produced in the UK as the on-shoring process for Airco Seal Pro™, the micro leak repair system for air conditioning refrigerants, is now complete.
---
Primalec's Airco Seal Pro is said to:
permanently stop micro leaks in both metal and elastomer parts in automotive ACs
be a valuable tool for hard to find leaks and expensive to repair parts
make previously uneconomic repairs affordable
be the ideal low-cost repair for out of warranty vehicles
contain no refrigerant, no propellant and no dyes or other additives in the vacuum can – just Airco Seal. Now in a choice two sizes: AC2132C – small cars, AC2133C larger vehicles.
Primalec introduced refrigerant sealants to Europe's professional automotive technician 20 years ago and supplies leakage control products to some of the biggest names in the automotive industry.
A family owned business developed Airco Seal Pro in Texas and Primalec was said to have a close personal relationship with them for many years. That relationship reportedly continued after the family business was sold 10 years ago but has since changed ownership several times.
Primalec Director, Richard Doran, explained: "That makes partnerships harder to sustain. Partnerships with suppliers and customers is key to Primalec's business philosophy. Our association with our former partners across the Atlantic dates back to when our business was founded in 1979. That has given us an unrivalled knowledge and understanding of this highly specialist product category, and why the market needs it.
"In the end bringing production in house was a no-brainer. Seal Pro is exactly the same product as before – the same unique ingredients and the same vacuum canister, same hose and same packaging specifications as before, but it is now made in the UK.
"Branding has been updated and, as it will be supplied direct from the manufacturer to the wholesaler, it will lead to greater security of supply and pricing in post-Brexit Britain. This is one of a series of new initiatives and products in the coming months that will help Primalec provide an even better service to our customers in the automotive aftermarket."
Full details of Primalec's range of products are featured in its latest product catalogue including its Glo-Leak® UV, Snow Leopard, Airco Shield and Purifier brands as well as Neutronics and T-Line branded products.
---
For more information, visit www.primalec.com.