---
A run down of exhibitor highlights at MECHANEX EventCity, Manchester. 2pm-8:30pm Tuesday 15th May & 10am-4pm Wednesday 16th May 2018!

---
The UK's only regional tradeshow dedicated to garage businesses is back again for its first show of 2018, with a fresh approach and a host of exciting new content. The opening hours on the FIRST DAY of the MANCHESTER show will be 2pm-8.30pm. The opening hours for the second day will be the usual 10am-4pm.
The automotive aftermarket is evolving at an alarming rate, so it's more important than ever that you stay on top of the latest technology, training, products and information available to your business. Attending MECHANEX is the perfect way to ensure that you are up to speed.
Here's a taste of what's to come…
Stand highlights: 
AA GARAGE GUIDE – A74
The company will be showcasing its three main products: AA Certified Programme, AA Garage Guide and the new Tow-ins Network.
ABSOLUTE ALIGNMENT – D150
Absolute Alignment will exhibit the latest in wheel alignment technology. As experts in the field, they have selected a range of CCD and 3D wheel aligners to suit all budgets and installations.
 ALLDATA – C60
ALLDATA will be hosting live TechTalks and demos with Andy Savva at both days of the show. Hear live discussions on industry issues, workshop challenges, and learn how to improve workshop quality, efficiency and profitability by using ALLDATA Repair.
AUTOCARE – E30
Find out the benefits that Autocare could bring to your garage by signing up to the Autocrat garage programme from GroupAuto.
AUTOLOGIC – C50
Autologic will be demonstrating the latest AssistPlus Pro and Advanced diagnostic software.
BAILCAST – A80
Demonstrations will be running on-stand throughout the day showing how to fit a Duraboot stretchy CV boot to a tripod joint in addition to demonstrations of how to use the Duragun and Duralec CV boot fitting tools.
BREMBO – D30/D40
Brembo will be showcasing a variety of products offered to aftermarket professionals. It will also be running on-stand seminars focusing on the key aspects of the different product ranges that the company has to offer – brake disc, brake pads, brake fluids and the newborn brake lubricant.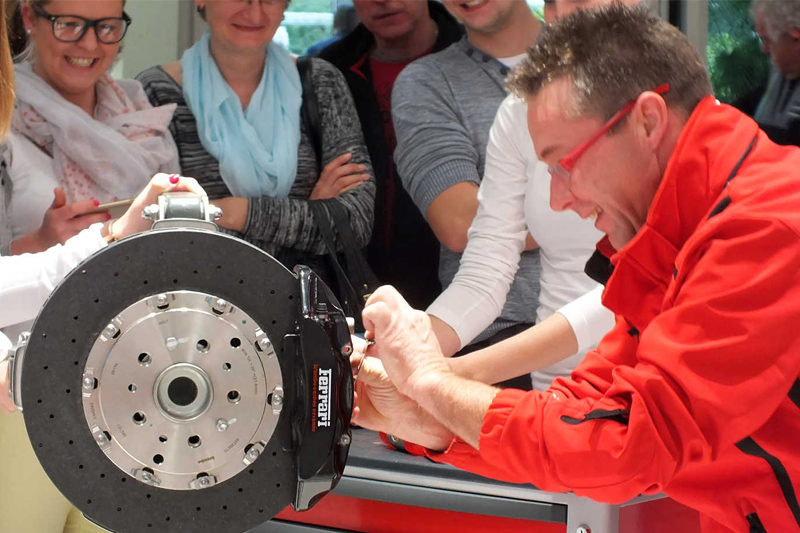 BUTTS OF BAWTRY – D140
The company will be displaying some of its latest products along with demonstrations of its spring compressors and wheel alignment machines.
CARBON CLEAN – B40
Carbon Clean will be displaying its range of Carbon Clean machines which directly tackle carbon build-up inside engines, diesel particulate filters and other power train components.
CERAMEX – A70
Ceramex will be show casing its OEM approved DPF cleaning service that is available from major motor factors.
CLICKMECHANIC.COM – D102
ClickMechanic will be demonstrating and explaining its platform and explaining how it can help mechanics and garages grow their business with minimal effort.
CONTINENTAL – D70
Continental brands, Crypton, VDO, ContiTech and ATE, will all be showcasing a range of aftermarket products on the stand this year. Crypton's 'don't break the bank' campaign will inform visitors of the number one product support package for Crypton's emissions analyser. VDO will demonstrate how the Autodiagnos Check service tool is perfect for any mechanic. ContiTech will be explaining how workshops can benefit from a five year warranty on all ContiTech products. Finally, ATE will be presenting its brake bleeders with electronic pressure control systems for filling and bleeding brake fluid safely and efficiently.
DAYCO – D20
Dayco will be exhibiting its power transmission solutions, including the renowned High Tenacity or 'white' timing belt and belt kits, and its belt-in-oil chain replacement kit, as well as presenting informative technical demonstrations aimed at equipping technicians undertaking primary/timing drive system replacements.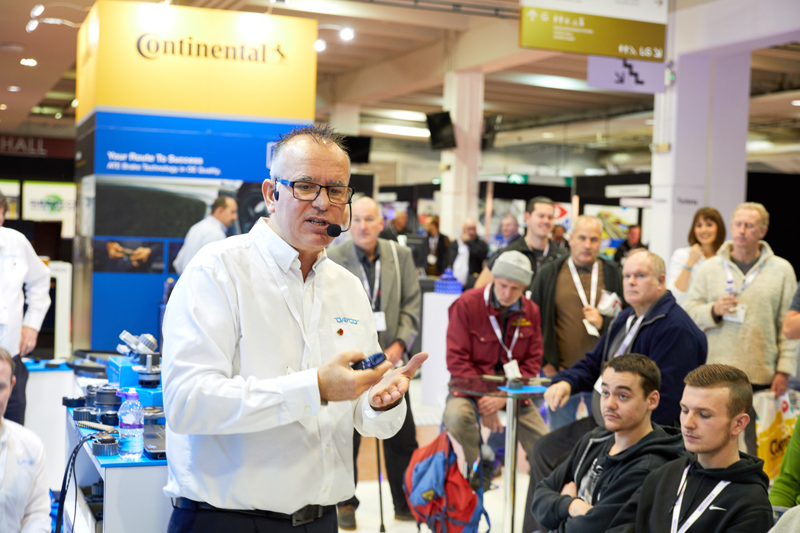 DELPHI TECHNOLOGIES – B70
The company will be demonstrating its range of diagnostic tools and software. This will include the DS150, DS Flash & VTI (Vehicle Technical Information).
EDT AUTOMOTIVE – C70
EDT Automotive will once again be joining MECHANEX's line-up of industry-leading suppliers to demonstrate how just one treatment could significantly improve vehicle driveability.
FAHER – C74
Faher will be running continuous demonstrations showing how different products counter the effects of friction and how the companies products have the ability to enhance any lubrication to reduce wear and increase economy and power.
GLOFORCE – E31
GloForce are launching and exhibiting the new EYE-LIGHT PRO designed for the motor mechanic.
HICKLEYS – D90
There will be a huge amount to see on the Hickleys stand this year with new product launches, over twenty products being demonstrated and many other products on display from its range of diagnostic and garage equipment.
HYDROFLOW – A40
See the complete range of HydroFlow machines and talk through the benefits the equipment could bring to your business as well as advise on the best machine for your intended usage.
IMPACT AIR – B150
Impact will be showcasing its fume extraction solutions to the automotive industry with its wide range of cost effective solutions, full exhaust extraction systems, hose reels, touchless nozzles, accessories and much more.
INDEPENDENT GARAGE ASSOCIATION – D130
Discover how your independent garage business could benefit from IGA membership. Talk to the team to find out about the services it offers, ask your industry questions and discuss the issues it lobbies for on your behalf.
KNIPEX – B10
Meet the KNIPEX team at this year's MECHANEX shows. As always, there will be demonstrations of the latest tools, such as the compact spring hose clamp and hose clamp pliers – now also in a 180mm long version.
LAUNCH UK – C112
The Launch team of experts will be carrying out product demonstrations, including the acclaimed X431 range of professional diagnostics and the CRP range. New products will also be unveiled including the Smoke 1 & Smoke 2 Automotive Diagnostic Leak Detectors.
LODESTAR – C154
Visitors will be able to see the Junior Gas strut programme, with the special display covering over 80% of the vehicle parc.
NGK – B20
Independent workshops are being urged to join ignition specialist NGK's BoxClever garage loyalty scheme at the show. The company will also be showcasing a range of its products and, for the first time, will be providing on-stand technical product training throughout the show.
NTN SNR – C190
This year, NTN SNR will be delivering three informal talks each day in the small seated area of the stand. The talks will cover common issues found when fitting wheel bearings, auxiliary tensioners and strut top mountings. Throughout the day there will also be live demonstrations on how to correctly reset a hydraulic tensioner using a press, and a generation 2.5 wheel bearing fitment.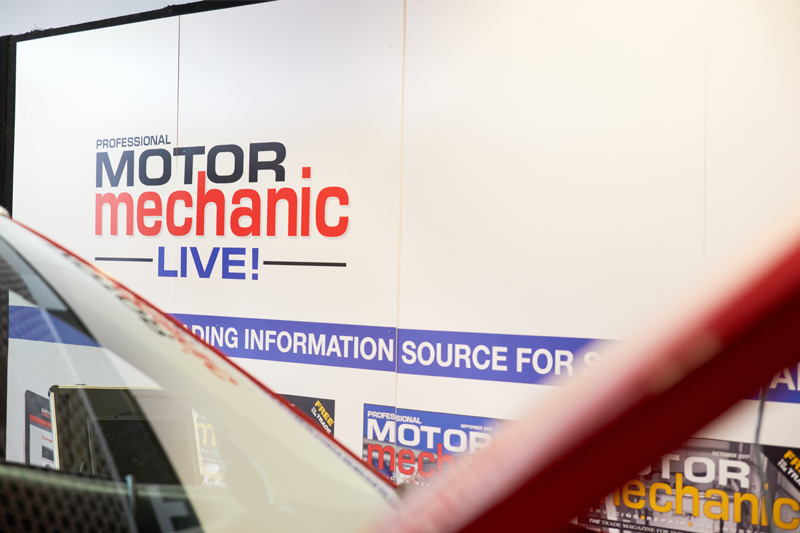 PMM LIVE: MEET THE EXPERT – D160
PMM's team of industry guest speakers – Andy Savva, Steve Carter and Josh Jones – will be manning the PMM Live stand throughout the two days of the show. Got a question about business? Have a chat with Andy. Unsure about hybrid and electric technology? Steve's your man. Looking to improve your diagnostic game? Josh can help.
REVIVE – E34
Revive will be explaining the benefits of using its fluid as a fix to turbo over-boost and under-boost conditions and why Revive could be used as a preventative maintenance treatment.
RING AUTOMOTIVE – E90
Ring will be showcasing its full range of professional products designed with technicians in mind.
ROADRUNNER – C40
Road Runner specialises in providing motor trade insurance and will be available to talk to you about your road risks, liability and premises insurance needs.
ROTRONICS – E60
Rotronics will be showcasing the very latest in battery maintenance technology, including CTEK's PRO Series range of intelligent chargers.
SCHAEFFLER REPXPERT – F10
The Schaeffler stand is essentially a mobile training academy, featuring live, hands-on demonstrations of the company's latest precision products, tools and technology. At 2018's shows, Schaeffler will be showcasing its engine expertise, with a focus on the four key systems of Timing, FEAD, Cooling and Valve Train.
SHAFTEC – D104
Experts from Shaftec will be on hand in Manchester to answer questions about the company's products. There will also be a manually operated hydraulic steering rack with the casing partially cut away to show its internal workings.
SIP INDUSTRIAL PRODUCTS – E112
To find out more about the company and special show offers visit the SIP stand.
SKF AUTOMOTIVE – B110
Over on the SKF stand, visitors can see the latest product releases on wheel bearing kits, timing belt kits incl water pump and suspension kits.
SOGEFI FILTRATION – C90
Sogefi Filtration will be showcasing premium filtration aftermarket brands FRAM, PURFLUX, COOPERSFIAAM and SOGEFI PRO. Check out the Q&A with Sogefi's UK&I team, plus watch its filtration principles video to learn more about its market leading innovations.
SUPERPRO EUROPE – D110
Exclusive distributors of SuperPro's full range of Polyurethane Suspension Bushes and suspension solutions throughout the UK and Europe.
TECNODIAGNOSTICS – B120
Visit the Tecnodiagnostic stand to see demos of the complete range of diagnostic equipment.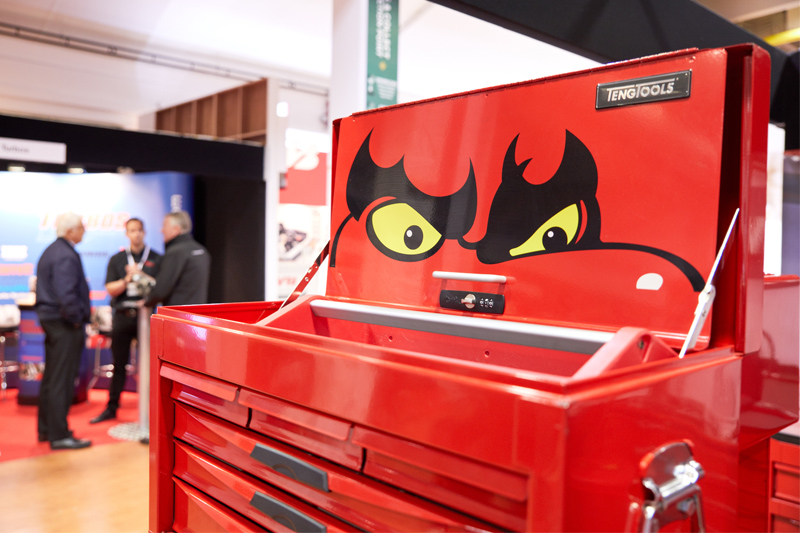 TENG TOOLS – C100
The company will be displaying its range of tools and storage solutions that help businesses to streamline their operations and 'Get Organised'.
TECHMAN – B30
Get the clearest view of what goes on in your garage business and maximise performance with the TechMan garage management system. Visit the TechMan stand for live demonstrations of the platform.
TORNADO GLOVES – E110
Tornado Gloves will be showcasing advanced hand protection solutions favoured by the automotive aftermarket. You can handle and try a range of highly dexterous, protective gloves with cutting-edge bi-polymer coatings to guarantee superior grip even in wet and/or oily environments.
TUNAP – C80
TUNAP's core business supports manufacturers with technical solutions and the brand has a unique range of systems and products that are the recommended fix for many vehicle issues.
UNITED GARAGE SERVICES – E30
A comprehensive garage programme for independent garages from the United Aftermarket Network (UAN). The programme provides garages with branding, training, marketing, business service savings and software.
ULTRA-PARTS – C116
The team at Ultra-Parts will have its up and coming timing chain kits on display to highlight the quality of components used in this rapidly growing product sector.
---
The show is completely free to attend and tickets can be
booked online
, or by calling
01923 237799
. For more information follow
MECHANEXShow
on Facebook, or visit the
MECHANEX
website.