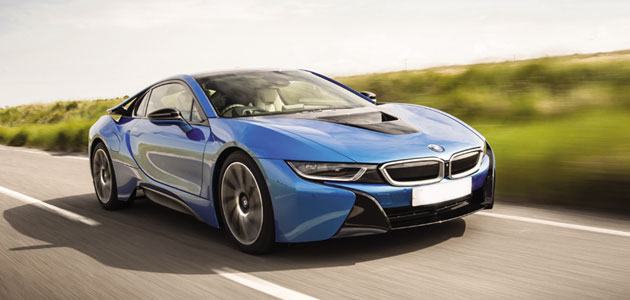 NGK spark plugs are at the heart of the three-cylinder engine featured in BMW's plug-in-hybrid award-winning i8 sports car.
The BMW i8 is the flagship of the Bavarian premium brand and was recently crowned UK Car of the Year for 2015.
Launched in 2014, the UK Car of the Year Awards are judged by 27 of Britain's most-read motoring journalists, with each using their expertise to pick out the top performer in 12 vehicle categories before deciding the overall winner from their favourites in each class.
Having fought off stiff competition for the title of Performance Car of the Year, the four-seater BMW i8 also won the overall vote, following its success in being named as Top Gear Car of the Year.
Marko Wowczyna, Automotive Director, NGK Spark Plugs (UK) Ltd, said: "We are proud to supply the BMW i8 with our spark plugs. BMW's selection of our products as original equipment is a further demonstration of how as a company we work hand-in-hand with the world's leading vehicle manufacturers on their innovative new models."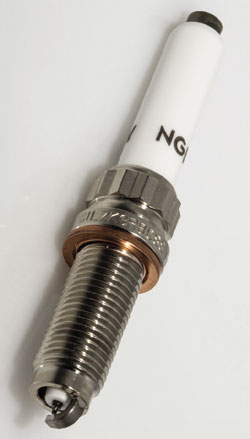 BMW's i8 combines an electric engine with 96kW (129bhp) power and is the first BMW three-cylinder direct injection engine produced for passenger cars. The engine delivers 170kW (228bhp) from 1.5 litres capacity, and taken together, the BWM i8 offers a total output of 266kW (357bhp). It can accelerate from 0-62mph in just 4.4 seconds and has an electronically limited top speed of 155mph.
The TwinPower turbo three-cylinder engine works with variable valve control, turbo charging and high-precision direct injection close to the spark plug. The plugs therefore need to fulfil demanding requirements – having to guarantee high mixture accessibility and reliable ignition in the face of high charging pressures and strong air-fuel-mixture movements.
NGK exclusively supplies BMW with the plugs for the car. For the 1.5 litre direct injection engine, NGK developed the SILZKGR8C8S, a M12 bi-hex double precious metal spark plug with an iridium tip on the centre electrode and a platinum chip on the ground electrode.
These precious metal electrodes are virtually resilient against spark erosion and hot gas corrosion. A special electrode design improves mixture accessibility and combustion. The spark plug comes with a lengthened insulator and a cup-shaped terminal, a design that effectively prevents flashovers and electrical breakthroughs even at extreme ignition voltages.
Ignition specialist NGK is one the leading supplier of OE spark plugs, glow plugs and NTK sensors and NGK Spark Plugs (UK) Ltd continues to set the pace 40 years after being incorporated as a UK subsidiary company of Japan, having recently introduced a new range of NTK exhaust gas temperature sensors (EGTS) and expanded its ignition coils range.