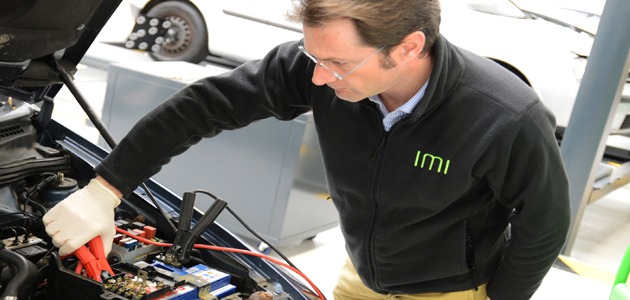 A survey of 99 parliamentarians from across the political spectrum has been conducted for the Institute of the Motor Industry to reveal law-makers attitudes to the trade.
While MPs recognised the number of jobs the industry provides, with 60% saying their constituents were quite likely to work in a garage or a dealership, the survey showed that MPs were out of touch with the sector. More than half suggested the motor trade was low skilled, low paid and dirty.
On a more personal note, MPs see Ed Balls fitting in quite nicely in a car garage, according to the poll.  Other MPs identified, as having the necessary practicality and work ethic for the job were, Police minister Mike Penning MP, Eric Pickles MP, and veteran firebrand Dennis Skinner MP.
MPs said the Shadow Chancellor was "Not afraid to get his hands dirty" and "likes to know how things work".  Motor enthusiast Mike Penning MP was singled out for suitability to work in the motor industry because of his military bearing and his HGV licence. Colleagues described him as "a very practical man".
Other MPs fell back on car salesman clichés to dig at rivals like the PM David Cameron and Deputy PM Nick Clegg, of whom one Labour MP said "he reminds me of a car salesman, says one thing when you take the car, then he takes you for a ride." The IMI want MPs to view the industry differently
IMI CEO Steve Nash commented:
"There is a terrible confusion in Parliament about the people in our industry. They understand that large numbers of hard working people make their living in it, and that 35 million vehicle owners depend on them to keep them on the road. Beyond this they are quite happy to perpetuate unhelpful stereotypes of a grimy back street trade. This attitude is not helping the public to understand the level of skill necessary to work in our sector."
Steve continued: "IMI will be calling for MPs to support licensing the motor automotive sector when MPs return from summer recess. IMI Accreditation (ATA) in its many variants has been developed as a template for some form of licensing, should the authorities wish to pursue this. Furthermore, the public are already able to establish who the appropriately qualified individuals are and where they work via the IMI's Professional Register. We would encourage all MPs to take a look too."