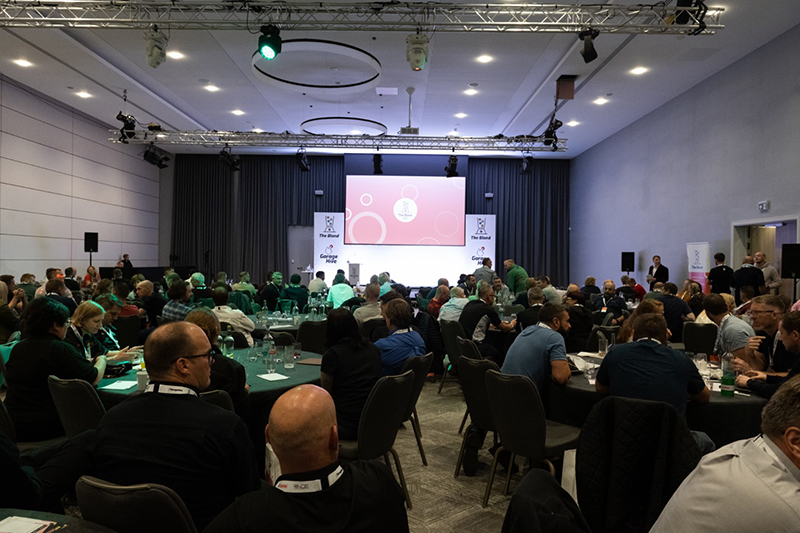 ---
Garage Hive has announced a seven-day extension for entries to The Blend Awards giving garages in the UK and Ireland one last chance to enter.
---
Submissions to The Blend's 'Garage of the Year Award' and 'Staff Recognition Award' should be made by 7th August online at www.theblend.events/awards.
Ray Dilsons, Managing Director of Garage Hive, said: "We want to give every garage in the UK and Ireland a chance to be recognised. The extension gives busy workshops additional time to get their award entries in and showcase their remarkable work."
The Blend Awards takes place at the  annual conference and networking event for independent garage owners in Birmingham on 7th October.
Award entries will be evaluated by a panel of industry judges, with the nominees to be announced on 30th August. Other award categories include 'Community Garage of the Year', which will be determined by a Garage Hive community poll, while 'Community Member of the Year' and 'Early Adopter Excellence Award' will be selected by Garage Hive.
The evening dinner and awards ceremony on the 7th October at The Eastside Rooms in Birmingham will follow a trade show during the day and a line-up of renowned industry figures. The day promises to bring a range of talks, including fresh tips and advice on how to boost workshop efficiency and performance.
---