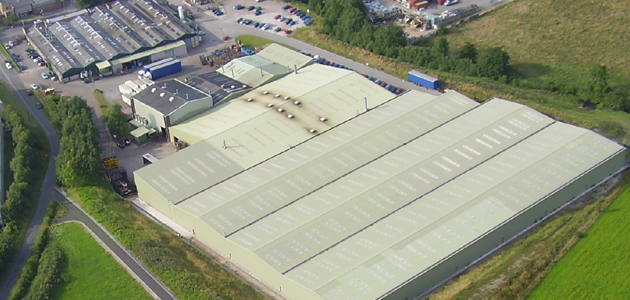 UK emission control product manufacturer Klarius has hit its own target of over 10,000 individual product references available from its central UK warehouse facility in Cheadle.
Charles Greaves, Operations Director, commenting on the landmark figure, said: "The target of 10,000 product references available direct from UK stock is significant to us because it means we have succeeded in a whole host of manufacturing and organisational goals. The net result for our customers is that it means they can order what they want, when they want it and rely on the fact that it is available direct from us, the manufacturer."
Garages today enjoy a fantastic level of product supply and availability, gone are the days when a car would be brought into a garage for assessment, a quote would be supplied and the parts would be ordered ready to be fitted at a later date. Customers can invariably drop off a car in the morning and providing it is a standard part that needs replacing, pick it up in the afternoon.
This is only possible because the UK automotive aftermarket is a highly competitive marketplace and the companies that are proving to be successful are well organised and provide a great service. This in-turn is only possible if manufacturers can provide the flexibility to manufacture to meet demand and ensure that the entire product portfolio is consistently available.
"Since all Klarius parts are designed in the UK at our own facility using the OE part as a reference, we can maximise the number of vehicle applications covered per part. This allows re-sellers to provide full emissions systems for a larger range of vehicle applications from the same stock. This provides stockists with a maximised return on investment in Klarius products," adds Charles.
Klarius exhausts, CATs and DPFs are designed, manufactured and tested to exacting standards in the UK. The centrally housed UK stock covers over 98% of the UK car parc and is available same day across the UK.