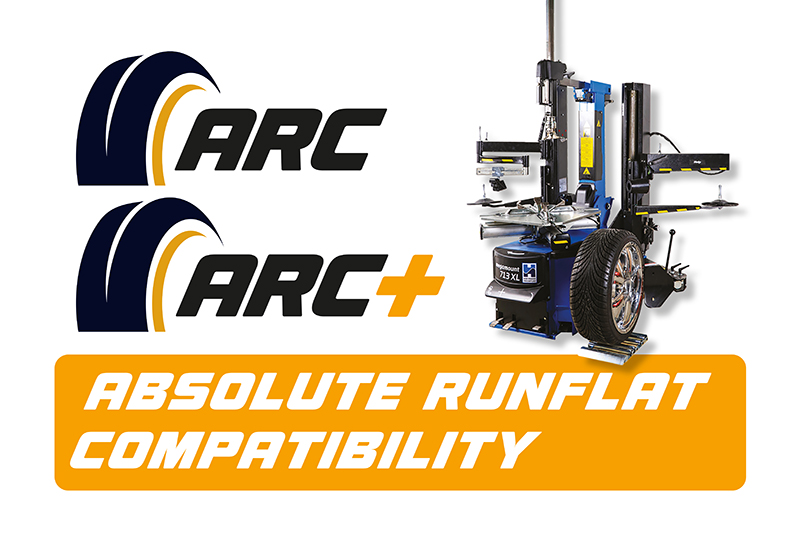 ---
ISN Garage Assist has introduced a standard for tyre fitting technology, to ensure anybody investing in a piece of equipment gets what they pay for.
---
ARC (Absolute Run-Flat Compatibility) is a test for performance and capability based on what are commonly regarded as the toughest tyres to handle for tyre technicians.
The company acquired a sample of run-flat tyres from a selection of leading tyre manufacturers, and put its machines to the test to ensure all models claiming total run-flat compatibility, can actually live up to the claim.
ISN Garage Assists MD, James Boon, commented: "There are obviously a huge number of budget tyre changers coming out of the Far East now, and many include accessories which are purely low-cost copies of something an Italian manufacturer has developed.
"We know that some of these fail to handle some of the tougher tyre technology, and so we wanted to ensure that, when somebody buys a tyre machine from us, they can feel confident it is going to stand up to the task".
The tests, which are fully traceable through videos and documentation, resulted in a 2-Tier standard, namely ARC, and ARC +.
James continued: "ARC depicts that the machine will handle every run-flat tyre thrown at it", continues James, "whilst ARC +, which applies to some of our more automated or higher-spec models, comes with an even higher degree of ease and speed, effectively the Gold Standard for anyone wanting to own a high performance tyre changer".
---
For more information, click
here
.