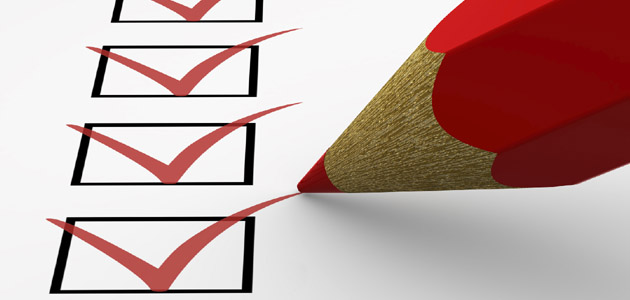 The Independent Garage Association (IGA) has reacted strongly to the Society of Motor Manufacturers and Traders (SMMT) and National Franchised Dealers Association's (NFDA) new 'Minute Or Two' MOT campaign, stating that in their opinion it is a blatant attempt to drive business away from independent garages.
The campaign will be launched next month on the back of an aggressive media campaign and centres around a new pre-MOT checklist for consumers. They will be encouraged to carry out 10 quick-and-easy visual checks taking just a 'Minute Or Two', before booking-in their vehicle at a franchised dealership for its annual MOT.
The checks cover items such as headlights, indicators, brake lights, wheels and tyres, windscreen wipers and fluid levels.
"The Minute Or Two checks are easy and simple to perform and will save consumers time and aggravation when taking their vehicle for its annual MOT test," said Sue Robinson, NFDA director.
"If consumers have any concerns they should call a franchised dealer, who have fully trained technicians are up to speed on all makes and models, for advice."
Although the campaign is aimed at lowering failure rates, the IGA argues that it also appears designed to also drive aftermarket business to manufacturer main dealers, thus mirroring what the independent sector has been offering to its customer for years.
Stuart James, IGA Director, commented: "The SMMT and NFDA have referred to a manufacturer guaranteed MOT as part of the campaign which is likely to be confusing to consumers. There is only one MOT test which is regulated by VOSA and this fact needs to be clear to consumers.
"The manufacturer dealers are promoting ideas that have been common practice in independent garages for a long time. If a small repair needs doing, such as a light bulb needs replacing, or the oil needs topping up, many independent garages will automatically do these repairs as a matter of good customer relations. 
"However it is good to see that manufacturer dealers are making efforts to embrace what the independent sector excels in."