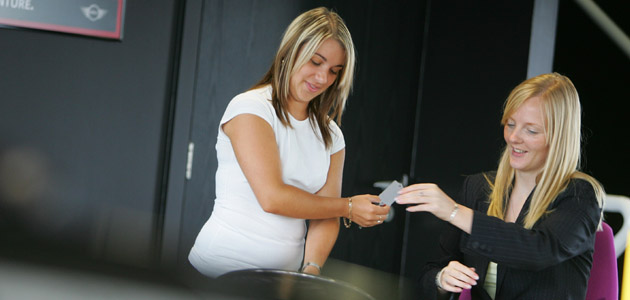 Consumer research conducted as part of the IMI's current rebranding exercise has revealed the reasons behind consumer decisions when it comes to vehicle servicing. Cost remains high on the agenda with 52% citing it as a key factor. However, quality of work came in a close second at 44% and rising to 51% amongst women. Reputation was also a heavily cited factor and the highest number of respondents described "word of mouth" as a key method for finding businesses in the first instance.
70% of respondents assumed that a licence to practise was already in place in the sector – a statistic which IMI plans to use in its lobbying campaign for licensing. IMI found that 66% of respondents and 71% of women agreed that a recognised quality standard was very important when selecting a service provider.
IMI CEO Steve Nash commented: "The rebranding research we have undertaken makes interesting reading for the sector. Although many within the sector believe customers focus solely on cost, our findings suggest a much more complex picture. The customer experience obviously comes in to play. Customers are also worried about quality of work, meaning those who invest in skills have an opportunity to reassure potential customers.
A good overall customer experience will also have a knock on effect to your business's reputation and affect how your business is promoted via word of mouth. The value of good customer service is appreciated by most but can be difficult to quantify – especially for smaller businesses that don't have sophisticated measures in place. However, these findings suggest giving your current customers a great experience is undoubtedly the key to business growth."
IMI also uncovered encouraging positive opinions of the sector, which it hopes to build upon in the future. 83% agreed that the motor industry employed skilled workers whilst 81% felt the sector provided good quality service. 79% also felt the sector was responsive to customer needs.  IMI believes this is a sign that the industry is winning the battle against negative perceptions. 
 "These findings should be very encouraging for the sector and a sign that we are overcoming negative stereotypes about the motor trade. Clearly there are many good operators out there, which makes IMI all the more passionate about weeding out the bad ones through licensing."  Steve explained.