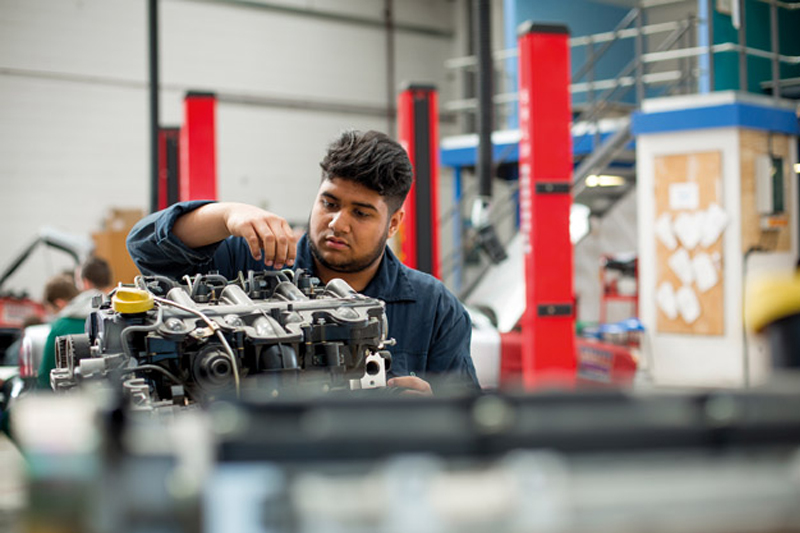 ---
Industry body, Institute of the Motor Industry (IMI), has announced it will be offering free expert advice to businesses in the automotive sector on how they can best use their Apprenticeship Levy funds.
---
Last month the Chancellor, Philip Hammond, announced he is introducing a series of new reforms for apprenticeships to encourage more businesses to upskill their current workforce as well as employ more people to undertake an apprenticeship.
The reforms include:
A £95 million increase to the Apprenticeship Levy, and an extra £90 million of Government funding to enable employers to invest a quarter of their apprenticeship funds on people working for businesses in their supply chain (an increase of 5%)
A new system for T-level vocation training
Smaller firms taking on apprentices halve the amount of co-investment from 10% to 5%, as part of a £695 million package to support apprenticeships
If a company's total pay bill exceeds £3 million per tax year, 0.5% of the total pay bill is managed by HMRC to fund the levy. An additional bonus for companies paying into the levy is that the government is applying a 10% top-up to monthly funds entering levy paying employers' digital accounts, for all apprenticeship training in England.
Mark Armitage, Head of External Quality & Assessment Services, said:
"With the continued confusion surrounding the Apprenticeship Levy, whether you're a paying or non-paying business, its important organisations understand how they can best use the training funds to which they're entitled. The IMI is, therefore, offering free expert advice to help organisations understand how they can invest their Levy or co-investment, using this to enhance the skillset amongst their business.
"There is no question that apprentices deliver real value for businesses as a two year study undertaken by the IMI proved. The results found that apprentices typically generate an ROI between 150% and 300%, and usually generate profit within 12-24 months. Home grown apprentice-trained technicians invariably outperform market-recruited technicians, and this can reduce long-term recruitment and training costs.
"Employers must build apprentices' knowledge, skills and behaviours based on targets they want them to achieve, and this will help them to see higher completion rates and a higher number of apprentices retained in their business."
The IMI is an Approved Assessment Organisation for Apprenticeship Standards in Autocare Technician (L2), Light Vehicle (L3), Heavy Vehicle (L3), Bus and Coach (L3), and Customer Service (L2 and L3) – and will soon be announcing further Standards that meet the new reforms.
---
Anyone who would like to access the expert advice on the Apprenticeship Levy should call
01992 511 521
or email
enquiries@theimi.org.uk
.