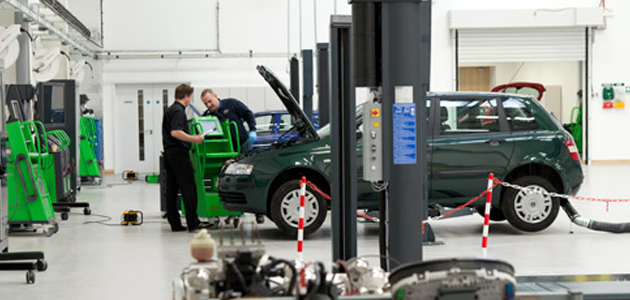 The Independent Garage Association (IGA) has teamed up with Bosch, to offer courses as part of its aim to support training for independent garages at all levels.
The carefully selected portfolio of training courses will be delivered at Bosch's new state of the art training facility in Uxbridge, West London. Courses will cover the important recent developments in automotive technology and will ensure that independent garages are not disadvantaged when working on the latest cars.
Stuart James, IGA Director commented: "As the automotive industry evolves, cars are becoming ever more complex and there has become a greater need for training. However, the pressures of time and cost make the provision of training particularly challenging.
"This great new initiative in partnership with renowned automotive training provider, Bosch, will offer a suite of courses offering a development plan tailored specifically for the independent sector and we are confident this will greatly benefit our members."
Details of these courses and dates for the remainder of 2013 can be found on the IGA page, http://www.rmif.co.uk. 2014 dates will be published shortly.