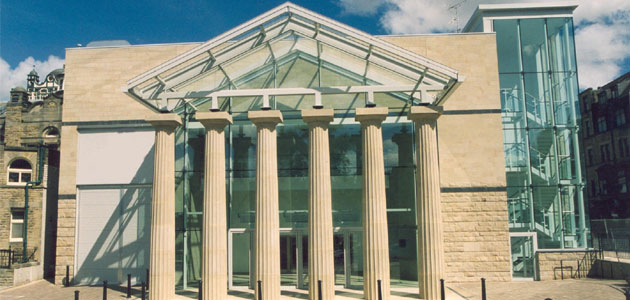 To celebrate its first forty years in the industry, Groupauto, which was originally known as the Factoring Services Group or FSG, will be holding its annual trade show, gala dinner and awards ceremony at the highly acclaimed Harrogate International Centre (HIC) on October 2nd & 3rd.
"HIC in Harrogate is the perfect venue for our combined trade show and annual conference," said Managing Director, Jim Mazza "as it is not only superbly located, equidistant between London and Edinburgh, but is a fittingly prestigious venue to celebrate the trading group's 40th anniversary.
"The recent trend of growth for the event continues and in common with the last two, this year's event will be our biggest ever, with 120 approved suppliers already confirmed as exhibitors for Friday's trade show.
"The event actually 'tees off' on Thursday, with a golf day and then an open meeting for members from MAM Software, held at The Majestic Hotel, which is followed by an evening buffet. The trade show opens bright and early at 08:30 on Friday morning in halls M & C and runs through to 16:30.
"The event closes in style with our traditional gala dinner and awards ceremony held in the Harrogate Royal Hall from 19:30. So we look forward to welcoming our members and approved suppliers to what I'm sure will be a memorable and enjoyable event."