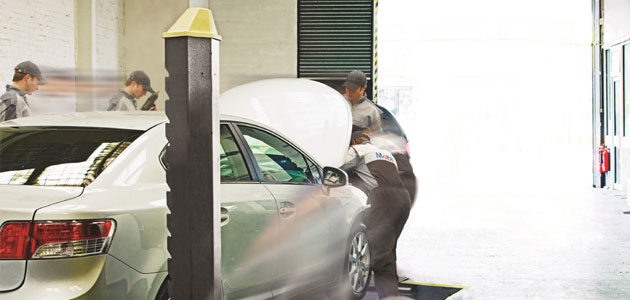 ExxonMobil is launching the Mobil1™ Workshop Programme, a service designed to help independent workshops attract more customers and grow their businesses through an association with Mobil 1-branded lubricants.
The Mobil 1 Workshop Programme has been designed to support site operators by offering them a set of tools to help them meet the challenges of the demanding and ever-changing lubricants market.
The Programme could help independent workshops to build a more successful business by providing them with the expertise of one of the industry's leading brands, plus helping to improve sales through robust promotions, sales tools and training.
"With our new Mobil 1 Workshop Programme we can help independent workshops grow their businesses by helping them to leverage the significant power of the Mobil 1 brand," said Richard Grist, Field Marketing Team Lead – Nordics, UK & Ireland, ExxonMobil.It can also provide signage and point of sales materials to help business owners attract new customers.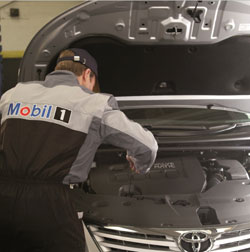 "Given the prevailing economic climate, there is a huge opportunity for lubricant change facilities offering a professional and competitive service. An increasing number of consumers are keeping their vehicles for longer post-warranty and looking for more affordable, but reliable, ways to service their vehicles. This is a key market opportunity for the Mobil 1 Workshop Programme."
At the heart of the Programme is the excellent performance of ExxonMobil's full line of high-quality lubricants that customers know and trust."
Independent site operators who choose to convert their business to the Mobil 1 Workshop Programme will be able to maintain their ownership structure while offering a range of ExxonMobil's lubricants.
In addition, site operators will have access to a range of valuable aftermarket resources that may help increase their sales and presence in their locality, including marketing resources, digital promotional support to maximise visibility online, and training to assist with new sales opportunities for their new Mobil 1 Workshop oil change business.
ExxonMobil's Authorised Distributors and Mobil 1 Workshops offer reliable, quick and convenient service. This new Programme will offer motorists the opportunity for quality Mobil 1 and Mobil-branded products to be used in their vehicle service, alongside exciting consumer promotions made possible by the association of the Mobil 1 brand with Grand Prix racing.   
For more information on this Programme, interested business owners should contact their local ExxonMobil Authorised Distributor.