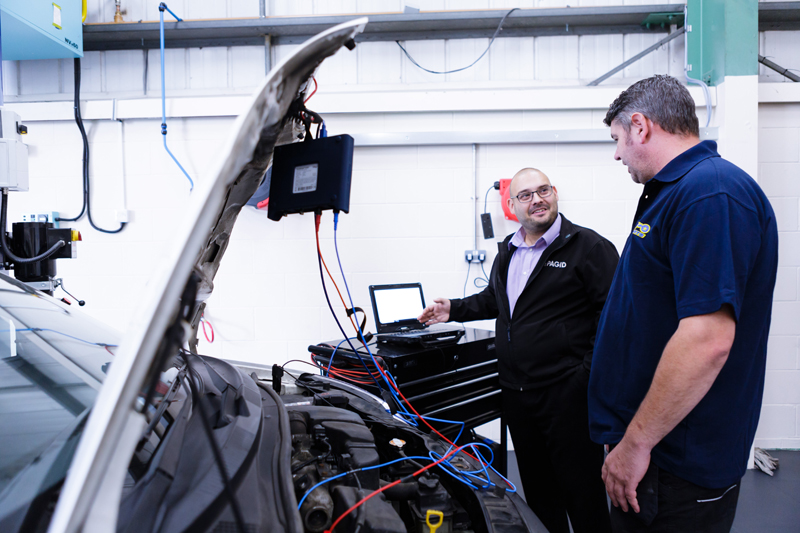 ---
LKQ Euro Car Parts has developed a Garage Services offering, designed to help independent garages increase revenue and boost customer retention.
---
The aim is to help independent garages maximise revenue opportunities associated with ADAS, air conditioning, carbon cleaning, diagnostics, tyre and wheel balancing, wheel alignment and hybrid and electric. 
By providing the right solutions in these areas, garages can offer customers all the regular services they need to keep their vehicles safe and up to date. 
Colin Cottrell, Marketing and Central Operations Director at LKQ Euro Car Parts, said: "Nothing is more expensive than a missed opportunity. In fact, our calculations show that the average total monthly profit garages can generate by offering carbon cleaning, ADAS, wheel alignment and air conditioning services is close to £17,000. 
"While we don't by any means expect all of our independent garage customers to invest in offering the full set of Garage Services overnight, the purpose of this campaign is to bring them all together under one banner, and make clear the opportunity each one represents. 
"This includes setting out the investment in training and equipment required upfront, through to the benefits from the garage and its customers' perspectives, and ultimately what the return on that investment looks like. 
"We can then work with independent garages to identify where their money is best spent, and to help them upgrade the services they offer. We can also support with financing equipment, from just £25 a week through our Easy Start Scheme." 
To take wheel alignment and ADAS for example, 'steering and suspension' is often to blame for a failed MOT. If wheel alignment and ADAS form part of a workshop's Garage Services offering, worn suspensions can be detected as part of a vehicle's routine service. 
Any issues can then be rectified ahead of the vehicle needing its MOT, saving time for both garage and customer.
Colin added: "The automotive sector was already going through a huge period of technological and regulatory change, before the coronavirus hit.
"For example, the government's direction of travel on emissions has been clear for some time, and ADAS will be mandatory on all new vehicles within 18 months. Increasing numbers of hybrids, EVs and ADAS-equipped vehicles are entering the second-hand market already, which means it's essential that garages can upskill technicians and access the equipment needed to service them. 
"Garages that that take a more service-focused approach are best placed to do well in the long term, and to rebuild their businesses successfully after lockdown. 
"That's why our focus is on services, too – going above and beyond the provision of parts to deliver training and equipment, and sharing the expertise within our business, to help our customers grow theirs." 
---