Employees at Eminox Limited, based on the Corringham Road Industrial Estate in Gainsborough, are celebrating raising over £3,000 for Bluebell Wood Children's Hospice in Dinnington.
The fundraising started with an 80-mile bike ride through Nottinghamshire and Lincolnshire, which raised over £2,700 from sponsorship and a contribution by Eminox.  This was followed by a cake sale at the company's manufacturing and office facility in Gainsborough, which raised a further £355.
As well as raising funds for the children's hospice, Eminox staff set about trimming trees and cutting the 4-foot-high grass at Bluebell Wood Children's Hospice, to create additional parking space for a fun day on 18th September to celebrate the charity's 8th birthday.
Eminox, manufacturer of exhaust after-treatment systems, many of which are retrofitted on buses that operate in London's traffic hotspots as well as other cities across the world – has raised money for Bluebell Wood for a number of years.
David Hall, Corporate Fundraiser at Bluebell Wood Children's Hospice, said: "Well done to everyone at Eminox for putting so much effort into raising funds and helping us to prepare for our 8th anniversary. Over 150 people attended the fun day, which provided us with a great way to let people know about the support we offer to families across the region."
Based in South Yorkshire, Bluebell Wood Children's Hospice provides much-needed care and support to children with a shortened life expectancy, both in their own homes and at the hospice.
"I would like to thank all those that took part to help raise funds for Bluebell Wood Children's Hospice," said Nick Lyons, Deputy Managing Director at Eminox. "As our company has grown and developed over the years, we have always helped charities. It is part of our commitment to give something back to the communities in which we operate."
He added: "As a group, we employ over 600 people and many of them contribute to the various charity events that we hold throughout the year.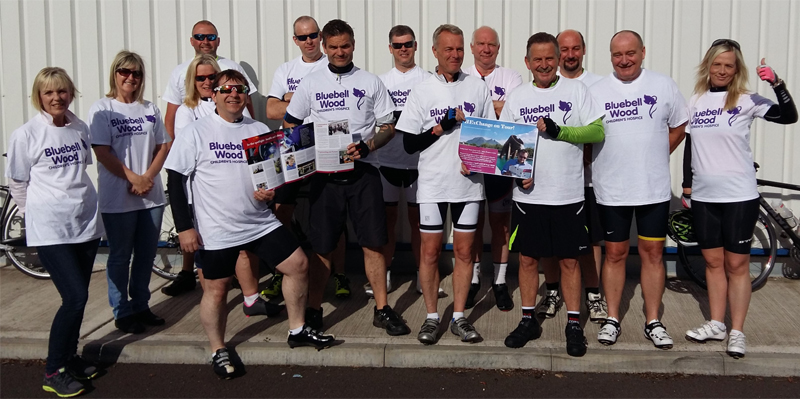 For more information on
Eminox Limited
, click
here
.