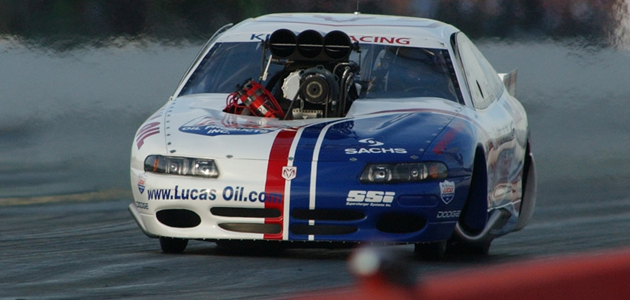 Lucas Oil is setting the Pro-Modified FIA European Championship pace for 2013 in more ways than one. In a European first, the German-based Kuno Racing team will run two identically liveried cars in the same category. Both will be in Lucas Oil colours.
Motorsport is a major focus for the Lucas Oil brand, which uses the various disciplines to prove the effectiveness of its racing oils, its oil and fuel additives and its wide range of engine greases and lubricants for workshops.
For 2013, Norbert Kuno will drive the first Lucas Oil car, while the UK's John Bradshaw teams up with him to drive the second. Drag racing fans can look forward to the chance to see both cars in action at Santa Pod Raceway, next year.
Lucas Oil is an established motorsport sponsor. Its name features prominently on cars and bikes in drag racing, drift cars, hot rods and the British Touring Car Championship. Lucas Oil is also a sponsor of the Coventry Bees Speedway racing team and the oil name behind the BigFoot Monster Truck, which races in the European Monster Truck Series, driven by four times champion Nigel Morris.