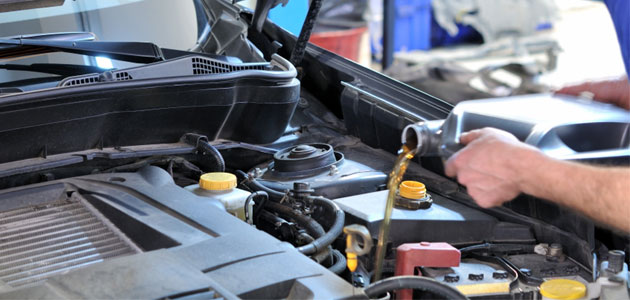 Fast growing car ownership and maintenance website Dipstix say it's standing right behind the Unipart Car Care Centre (UCCC) network and is busier than ever as it continues to develop the all-important consumer business it was appointed to bring in.
At the time of becoming an Approved Supplier in April, Unipart Automotive noted Dipstix was in an 'excellent position to generate new work to the UCCC network through its website'. Indeed, the initiative was understood to form part of a broader strategy to increase consumer internet lead generation into the UCCC network, thereby enhancing the package of benefits for garage members. Just five short months later, many things have changed of course but Dipstix suggests the absolute fundamentals remain the same.
"From Dipstix view-point we still recognise there are over 700 great quality local independent garages looking for a slice of this fast growing internet market for car service and repair," said David Cederholm, Dipstix Managing Director. "We simply aim to help garages gain the work needed to profitably grow business."
Dipstix is keen to emphasise that despite the wider uncertainties, it's very much 'business as usual' with its formula running ahead of plan. Dipstix network of independents recently passed 1,000 garages, to soak up increased demand.
David added: "We only work with independent garages and UCCCs fit perfectly as exactly the type of quality sites we need to work with; Dipstix aims to educate motorists on their rights under block exemption so we want garages that use 'matching quality' parts and are committed to best practice."
One garage already reaping rewards is Reid Autos in Liverpool who has been averaging over 5 bookings per month. The Audi, Ford, Mercedes and VW specialist, which aims to cover all service and maintenance needs, is happy with progress.
"I've been pleasantly surprised and really pleased with how being a Dipstix garage has worked out for me so far," said Steve Reid, Owner of Reid Autos. "I've had a steady volume of bookings, which seems to be increasing month-on-month, and the customers seem to have really liked being able to book online."
Garages looking to find out more about local opportunities with Dipstix can get in touch through the web site at www.dipstix.co.uk.