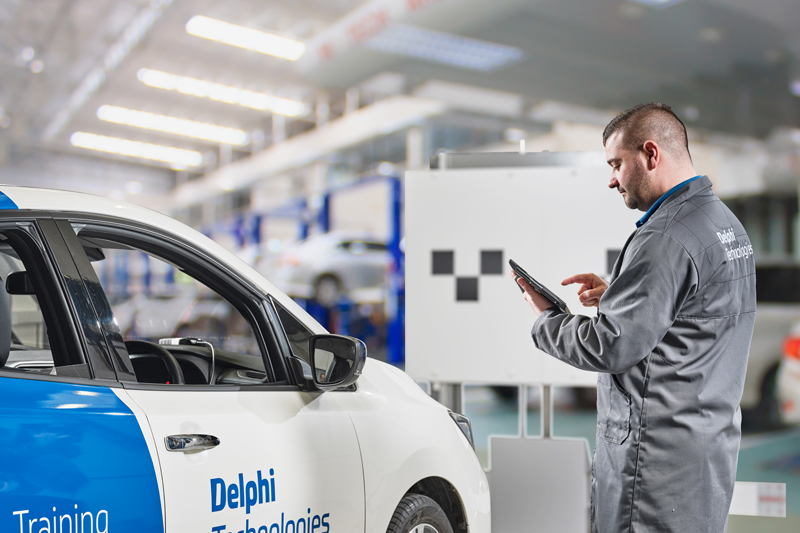 ---
Delphi Technologies has been announced as the latest original equipment manufacturer (OEM) to join the Original Equipment Suppliers Aftermarket Association (OESAA).
---
Delphi Technologies has said it is committed to providing the automotive aftermarket with the training and education required to service an "ever-growing" electric and hybrid vehicle opportunity.
Julian Goulding, Delphi Technologies Marketing Manager – Northern Europe, explained: "As a global leader of hybrid and electric propulsion technology, we know exactly how these systems function and, more importantly, how they can be diagnosed and repaired. We want to share this expertise with technicians, so that the aftermarket is positioned to prosper over the coming years. This is a goal being pursued by OESAA, and we believe that we can be stronger by working together."
Delphi Technologies supplies diesel fuel injectors, ignition coils and fuel pumps among others, which means the company is well-placed to guide technicians in the right direction when deciding which brands to trust.
Julian added: "As an OEM, Delphi Technologies has a deep understanding of the design, manufacturing and testing that parts must undergo to guarantee excellent performance. We want to ensure that technicians and workshops are given this same level of knowledge, so that they can make informed decisions."
OESAA Chairman, Nigel Morgan, concluded: "Delphi Technologies is a well-established and respected OEM within the automotive aftermarket, so I am thrilled that it approached OESAA about joining our pool of manufacturers and suppliers.
"With a raft of new members already confirmed in 2021, with Delphi Technologies the latest, I think it's clear there is a real appetite among brands to strengthen the campaign in championing OE quality."
---