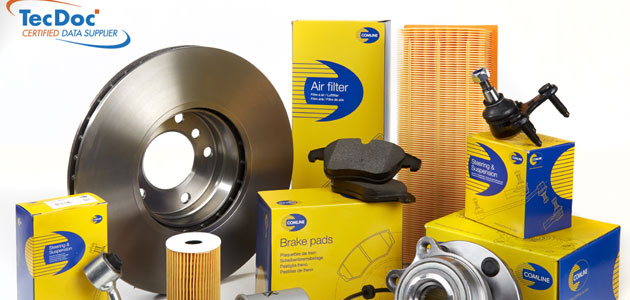 The Comline brand continues to make significant strides in the UK and wider European Aftermarket. In fact, Comline is currently one of the fastest growing automotive brands in Europe.
One of the keys to this success is the comprehensive data portfolio that supports Comline's range of over 7,500 part numbers. The quality of this data has long been recognised by TecDoc, which has always classified Comline as an 'A' rated, Certified Data Supplier, and the brand has recently received confirmation that this 'A' rated classification will continue following TecDoc's recent review of its data providers.
Comline continues to invest heavily to ensure that each and every part number is complimented by all the relevant data required by its customers. The brand employs a large team of data handlers to compile the wealth of information that exists for each part number, including the all-important application and cross referencing data. In addition, a key component of this data handling process is the continuous flow of information to TecDoc, a system which has fast become the preferred parts database for the European Aftermarket.
Malcolm Rosher, Comline Sales & Marketing Director, said "The quality of your data is essential if you have designs on becoming a credible Aftermarket supplier and it's an area that Comline has given a huge amount of attention. We are rightly proud of the ongoing work happening each day to ensure Comline data is among the very best in the industry. Continuing our 'A' rated status with TecDoc really serves to highlight the strength of the data which Comline has on offer."
With an ever-expanding range of high-quality products and a TecDoc-certified data portfolio, it is easy to see why the Comline brand continues to go from strength-to-strength.