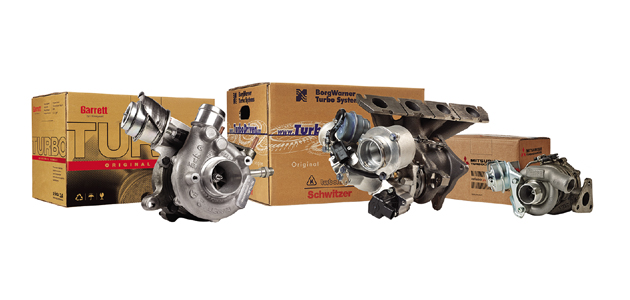 The strength of the pound against the Euro means the cost of importing goods manufactured in Europe has dropped. As a result, BTN Turbo is passing on these savings to the trade by cutting the price of hundreds of turbos by up to 30%.
The new savings take effect straight away and apply to both brand new and Original Manufacturer's Remanufactured turbos supplied by the company.
Brand new turbos supplied by BTN come direct from the main manufacturers, including Garrett, BorgWarner, Mitsubishi, Schwitzer and IHI. Original Manufacturer's Remanufactured turbos are available exclusively through BTN Turbo's OMX programme and offer savings of up to 40% in comparison to some brand new units. They're expertly rebuilt and calibrated by the original manufacturer to be totally compatible with the vehicle's ECU – so you know exactly what you're buying.
All turbos supplied by BTN Turbo are 100% OE and are covered by a two year warranty. The vast majority also include free FitKits for easier fitting.
More turbos in the range
In addition BTN Turbo has just released 28 new turbos to its vast range, covering 61 applications that includes Nissan, BMW and Volkswagen. These latest releases include both Brand New and Original Manufacturer's Remanufactured turbos. The firm keeps over 18,000 turbos in stock ready for next day delivery.
You can see the whole range, plus information on turbo diagnostics and replacement, at www.btnturbo.com