---
Racing driver Luke Warr has won himself a dream prize in the latest NGK BoxClever promotion – a day out at PalmerSport's renowned Bedford Autodrome.
---
The Suffolk garage owner competes in the Renault UK Clio Cup and is now set to test his skills at the circuit behind the wheel of a variety of high-performance cars including a Renault Clio Cup Racer!
Luke – who runs Burkitts Lane Garage in Sudbury – said: "I've always wanted to drive at PalmerSport but it's not always easy to attend as they mainly hold corporate events so this is a great opportunity for me.
"I'm a racer and I've heard that they push you really hard which is what I'm looking forward to. I've never won anything like this before so can't wait to book myself in."
This is Luke's first season as a competitor in the Renault UK Clio Cup with his BLG Team after competing last year in the SsangYong Musso Pick-Up Racing Challenge.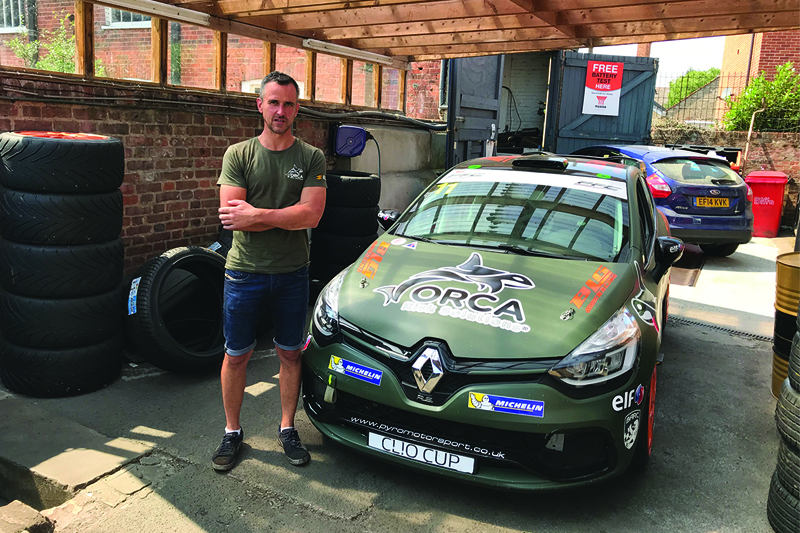 He said: "It's something that I've always wanted to do. It's quite expensive to take part and it's the first time I've really been in a position to compete, but I love it. It's been a steep learning curve but I'm improving all the time and really enjoy racing in front of thousands of fans at the tracks."
Each 1.6 turbocharged 220hp car on the UK Clio Cup grid – a race-spec version of the potent Clio Renault Sport 220 Trophy – is identical with the races being held alongside the British Touring Car Championship which is broadcast live on TV on ITV4.
Luke's prize is the latest in a series of high profile promotions held by ignition specialist NGK through its BoxClever independent garage loyalty scheme.
The draw was open to all BoxClever members who following the purchase of NGK components were encouraged to collect the single boxes that the products come supplied in and return them in exchange for prize points. Every time a member banked boxes during the promotion they received an entry into the prize draw.
Mark Hallam, Marketing Manager, NGK Spark Plugs (UK) Ltd, said: "I'm delighted that Luke will be able to test his skills driving a wide range of high-performance vehicles at PalmerSport and I'm sure he is looking forward to, not only driving the Clio, but all the vehicles. I think he is guaranteed to have a memorable day."
This is the latest in a series of high-profile NGK promotions that has seen the company give away a fantastic £7000 Suzuki Celerio five-door hatchback city car, a monster 1000-piece Teng Tools kit cabinet, valued at £10,000, 100,000 BoxClever points to three lucky members, and a fantastic VIP trip for two to the British Formula One Grand Prix.
---
For more information on
NGK Spark Plugs, click here. 
You can also check out its blogzine,
here
.