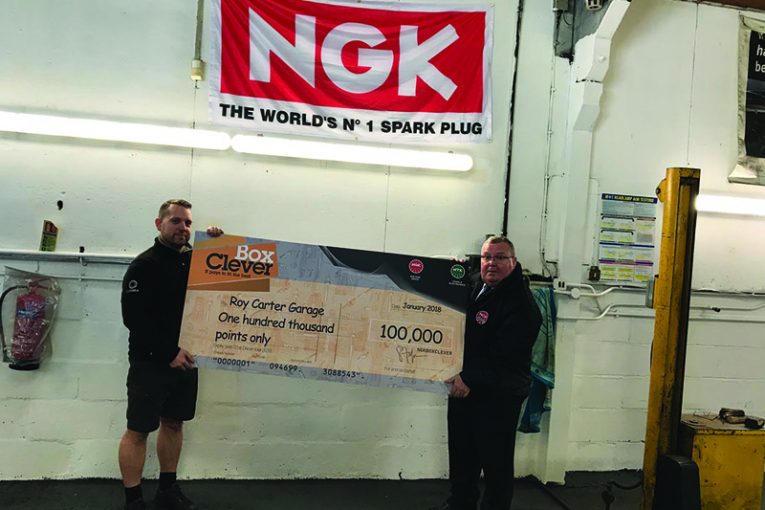 ---
Three lucky UK independent garages are celebrating winning 100,000 points each in NGK's BoxClever loyalty scheme.
---
They were selected in a prize draw following a three-month promotion running until the end of December 2017. The draw was open to all BoxClever members in which, following the purchase of NGK spark plugs, glow plugs, NTK sensors and ignition coils, they were encouraged to collect the single boxes that the products come supplied in which are then returned in exchange for prize points.
Every time a member banked boxes during the promotion they received an entry into the prize draw, with a free bonus entry for every NTK Lambda box banked.
Hertford-based Andy Carter was delighted to win the points bonanza, the second time he has received a prize from NGK Spark Plugs having previously won a Tag Heuer watch in a prize draw on the NGK stand at a regional trade show.
The 34-year-old is the Workshop Manager of the long-standing family business, Roy Carter Garage, in the town's Ware Road, established 62 years ago by his grandfather Roy (84). He is joined in the business by father Brian (58) and his brother Steven (30).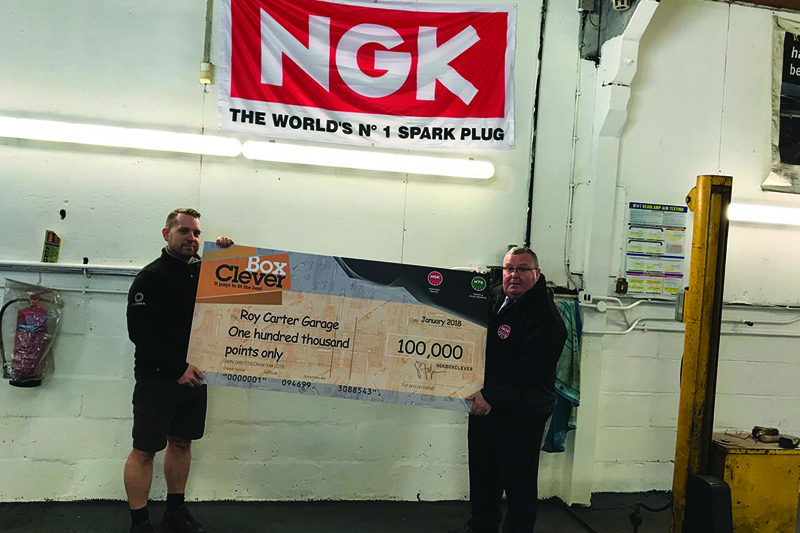 Hastings-based BoxClever points winner Derek Burt is a long-standing advocate of NGK, sourcing the majority of the company's components from local motor factor Jayar CarParts.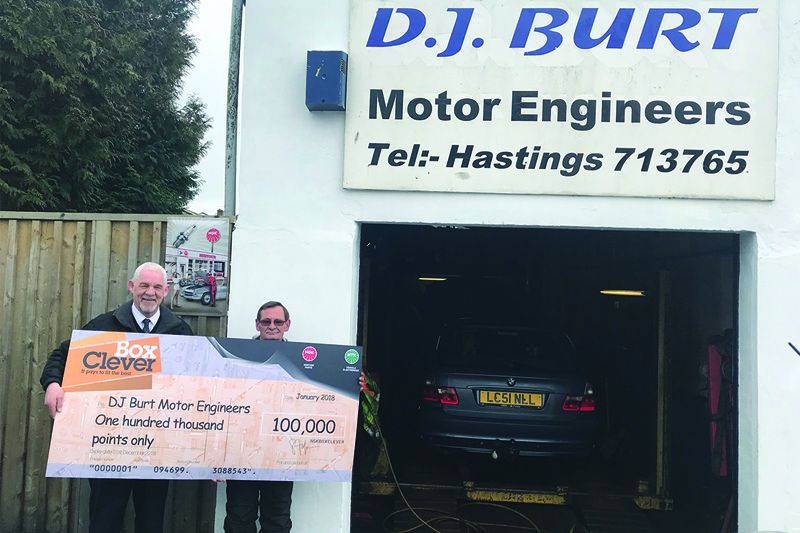 Fellow winner Warren Franks is the owner of WS Franks Vehicle Repairs in Wotton-under-edge, Gloucestershire. The 56-year-old has run the business since 2001 and has always used NGK components where applicable, supplied by JE Clarke's and MGM Motor Components at Stroud and GSF Car Parts.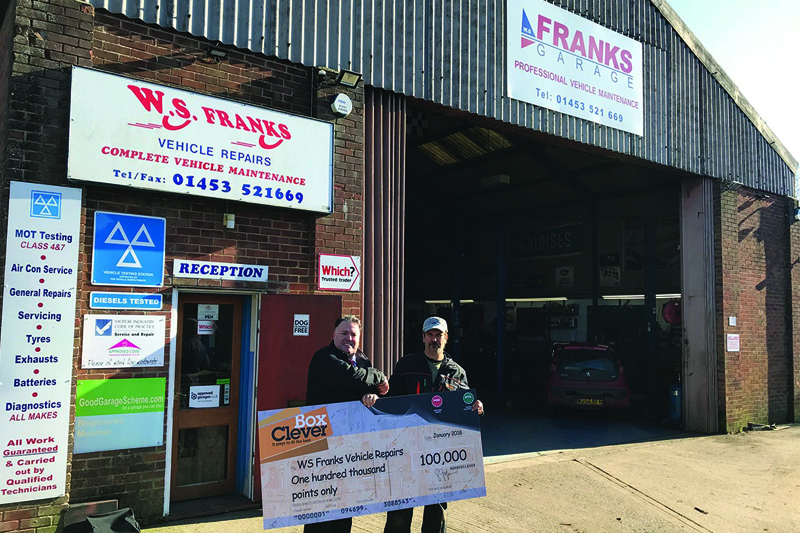 ---