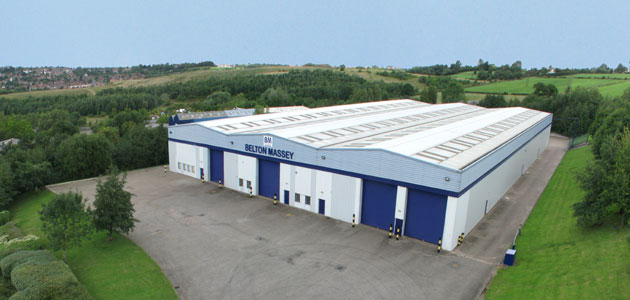 One of Europe's largest independent manufacturers of catalytic converters and diesel particulate filters has acquired a substantial stake in catalyst innovation company Microtech Ceramics Ltd.
East Midlands based BM Catalysts has invested heavily in the new research and development firm, which was spun out of Imperial College London with the help of Imperial Innovations, a leading UK technology commercialisation company, with the aim of helping it to develop the next generation of automotive catalytic converters.
Microtech Ceramics was formed when researchers from Imperial College London created a new type of catalytic converter monolith that requires significantly less precious metal to achieve the same levels of harmful emissions reduction.
This effectively means that the performance of future catalytic converters can be substantially increased without having to hike prices.
Alternatively, performance could be maintained while costs are reduced, or middle ground could be found to take advantage of both potential benefits.
Speaking on conclusion of the deal, BM Catalysts Managing Director Toby Massey commented: "Microtech Ceramics has created a way of making a better component for less money, so of course we were interested in becoming involved.
The chance to take a stake in the company means we will have a massive technological and commercial advantage when it comes to the next generation of aftermarket catalytic converters.
"Now we have an interest in the new technology it's a case of finding the best way to use it. Once we have fully developed the product and manufacturing process we can incorporate the new monoliths into test components, analyse how they perform and then go through type approval process – which takes some time and significant financial investment.
"All of this means the new catalysts unfortunately won't find their way onto market for some time, but you can't just throw new components into existing products and expect them to meet all legislative requirements.
"The widespread use of this new technology will be good for everyone in the industry as potentially, a correctly type approved part will cost no more to produce than lesser quality products currently on offer.
"This is just the start of the road for us and Microtech Ceramics, but I think our investment again shows that we're looking to improve quality in the aftermarket."
Brian Graves, Director of Business Development at Imperial Innovations, said: "We are delighted that a leading player like BM Catalysts has recognised the potential of Microtech Ceramics and chosen to take a stake in the business to help progress its technology to market. Innovations has supported the Microtech team for a number of years, and it is pleasing to see the team engaging with industry in this way."