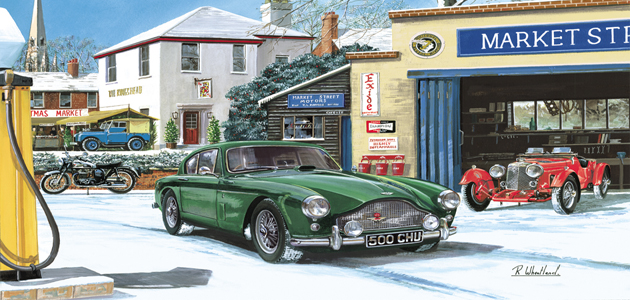 BEN, the automotive industry charity, has selected a variety of unique and elegant automotive-themed Christmas cards.
The organisation's holiday cards have proved popular over recent years and, due to their artistic value, have become collectables. This year, covers include a specially-commissioned design by Richard Wheatland, who has created a historic winter scene featuring a vintage Aston Martn as part of its 100th anniversary.
BEN cards can be ordered in pre-made packs or can be personalised to add a truly bespoke touch. Ordering and dispatch is handled professionally on behalf of BEN by Admiral Charity Cards.