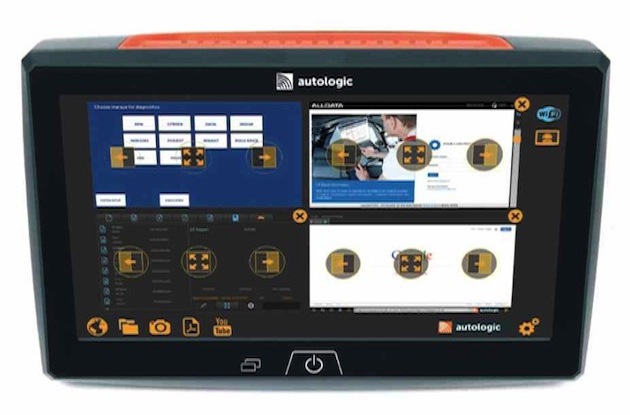 Autologic Diagnostics ('Autologic') has announced its new Autologic Assist 'fix and support' system, created to serve the needs of advanced generalist repairers of complex European cars.
Assist combines Autologic's proven and updated support service with a next generation diagnostics device platform called AssistPlus, as well as access to third-party online diagnostic support tools and services. AssistPlus builds on the company's long track record of success with its previous blue box device. Taken together, Assist and AssistPlus give independent workshops a comprehensive integrated system, to fix cars faster and more profitably.
Autologic Assist was created to help the vast majority of independent advanced generalist workshops to diagnose and repair modern, premium brand European cars. Assist enables those independents to diagnose and repair more vehicles, more efficiently thereby increasing billable hours and potential revenue as well as helping to better manage cost control.
"Assist and AssistPlus in combination marks a real breakthrough in aftermarket diagnostics," said James Bagan, Sales and Marketing Director at Autologic.
"Right from the company's beginnings in 1999, we set the benchmark for what OEM-like diagnostics could deliver to the aftermarket brand specialist. Now, we're the first company to deliver a solution that enables advanced generalist workshops to compete by delivering a far more complete approach to diagnosing and fixing today's complex European cars in the form of Autologic Assist."
The Autologic Assist system consists of six major components:
An industry-first integrated fix and support service for European-brand vehicles
Access to the expertise of over 50 OEM-trained Assist Expert Technicians across major brands
Next generation, cloud-connected diagnostics device called AssistPlus with video and online remote assistance
OEM Pass Through dongle included in the package
Suite of new AssistOnline tools to register issues, book appointments, track repairs and bill for diagnostics
Full software support and vehicle updates for the duration of the contract
James explained: "If advanced generalist workshops are to keep pace with main dealers, they need a critical combination of three things: Access to OEM-trained expertise, technology and vehicle information.
"With Assist and AssistPlus, we're delivering an unrivalled combination of OEM-trained expert technicians, advanced, cloud-connected diagnostics and access to the best online vehicle repair information sources on the market today. Now, you no longer need to guess the cause of a problem, just sign up for Assist and we'll help you go from fault-to-fix, fast," he added.
To get more details and find out more about the launch promotion for new customers visit: www.autologic.com/promotion.php. Existing customers should also contact the company for favourable trade-in deals and new device offers.