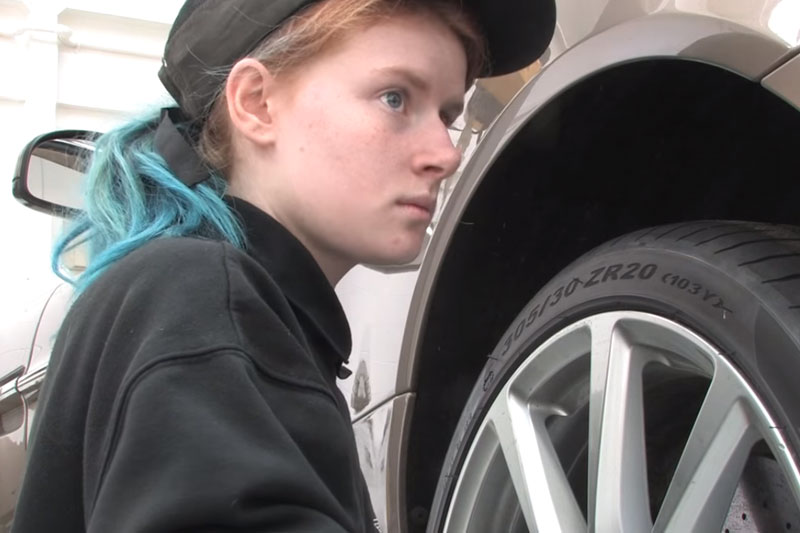 Research carried out by the British Safety Council states that new workers are as likely to have an accident in the first six months of a job as they are for the rest of their working lives.
The latest campaign Speak Up, Stay Safe aims to confront such needless injury and ill-health by raising young people's awareness about workplace risks.
Seven young apprentices working for Aston Martin Lagonda Ltd have helped put together a campaign video, produced to explain why health and safety is important and, crucially, to speak up if you feel unsafe.
"Video is a great way for young people to have a voice and for all of us to see the world of work from their point of view," says Matthew Holder, Campaigns Manager at the British Safety Council.
"With the help of Aston Martin, we made the film on site to hear from their apprentices and immerse the viewer in their working environment.
"They tell us why health and safety is important to them and why it should be important to all young workers.
"Aston Martin apprentices receive a high level of training. The British Safety Council is grateful that they wanted to share their thoughts and learning to help other young people have the confidence to speak up if they feel unsafe."
Health and safety manager at Aston Martin Andrew Butler said: "We are very proud of our health and safety record at Aston Martin and are truly supportive of the British Safety Council and their desire that no one should be injured or made ill at work.
"Our apprentices are being trained as the future generation of managers and are learning at the start of their careers that good health and safety makes good business sense, if it is integrated into normal business activities.
"We are already seeing a stronger, more engaged attitude from the workforce, who understand that age is no blocker to innovation when it comes to keeping people safe and free from harm."
To find out about Speak Up, Stay Safe go to: https://www.britsafe.org/speakupstaysafe