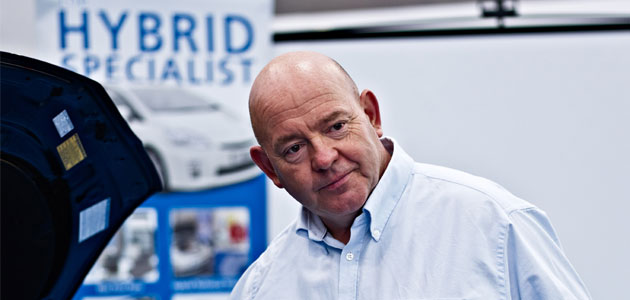 The success of Automotive Distributors Ltd (ADL), the Maidstone-based international automotive parts company, has seen it reach the finals of the KEiBAs (Kent Excellence in Business Awards) in two categories.
After demonstrating its commitment to its 231 employees to the KEiBA judges, ADL, based at Marden near Maidstone, is in the final of the Employer of the Year category.
The company's international trading expertise, which sees it export its Blue Print range of Asian and American car parts to 46 countries, accounting for more than 50 per cent of ADL's sales, has also seen it make the final three in the Success in International Markets category.
Paul Dodgson, Director of ADL, said: "This is a real vote of confidence in what we do and the hard work of everyone at ADL. Reaching the finals reinforces our reputation with our UK and overseas customers, and it is great to be recognised by the judges of the KEiBAs for the excellence of our operations."
ADL plans to relocate to Waterside Park, the proposed development near Junction 8 of the M20, and create a high quality international headquarters, warehousing and logistics centre for the company. Despite the rejection of its plans by Maidstone Borough Council, ADL will be resubmitting an amended planning application soon.
The 2013 KEiBA winner of the Success in International Markets category was Scarab Sweepers, the Maidstone-based business which is also seeking to relocate from Marden to Waterside Park to help it expand and realise its full commercial potential.
Commenting on the KEiBAs, Kent County Council cabinet member for economic development Mark Dance, who visited ADL's offices last year, said: "I am thoroughly looking forward to this year's KEiBA awards evening.
"The calibre of businesses that turn out is always inspiring and the stories they have to tell of success really helps shine a spotlight on the strength of the county in so many areas."
The winners of KEiBAs will be announced at the Award's gala dinner on June 26.