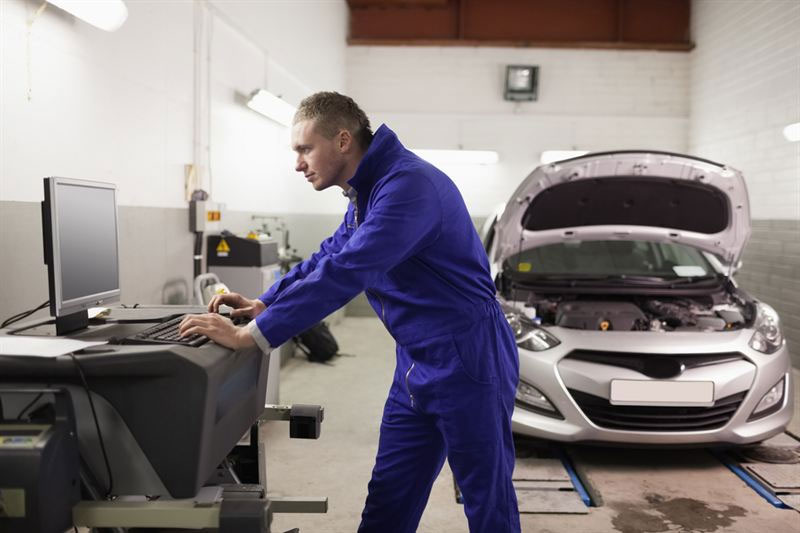 AA Garage Guide, the online search and booking site, has reported that its garage network has exceeded 2,000 garages.
With approximately four million members, the AA are now promoting the AA Garage Guide to members, presenting registered workshops to an audience of customers who are due for Servicing and MOTs, and for whom the quality of service received is their primary consideration. The platform is also freely available for non-AA members.
According to member data, over 100,000 members per month require an MOT, with 48% of this figure also looking to service their vehicles at the same time.
This equates to an MOT and servicing potential of over £11 million per month for the network of garages listed on the site.
Empowering the end user by setting strict criteria for garages in its database, it is the AA Garage Guide's focus on quality which has seen the company flourish where competitors have floundered.
Garages are championed because of their focus on delivering excellent service, by trained professionals, rather than offering customers the lowest price on the market.
Commenting on the growth of the business, AA Garage Guide Director, Lucy Burnford, said: "It has become increasingly expensive to acquire customers via Google pay per click (PPC) – the model most cost-based comparison sites use.
"For example, for an aggregator to acquire a motorist looking to book an MOT via Google PPC, it could cost upwards of £40 cost per acquisition (CPA). The aggregator has to charge the garage a lead-fee, typically around £10 – so you can see that the maths just do not add up.
"AA Garage Guide is different: because we have the AA member base of around four million customers, who already engage with us, we are able to deliver customers to our garages in a much more cost effective way.
"Moreover, we don't target garages who are looking to benefit from 'the cheapest' – we focus on listing quality garages who operate the best standards and employ trained, skilled technicians. We only want the best. 88% of AA members agree that 'trust and reliability are more important than price', and we are committed to delivering on this."*
AA Garage Guide Director and former founding CTO of Motors.co.uk, Olli Astley, said "We have carefully designed the platform to ensure it's easy to use and saves time for both motorists and workshops.
"With our 2-step booking feature, first-to-market AutoQuote facility and phone based booking, getting new business has never been easier."
Strategic partnership
As a result of the growth, partnerships with both the Institute of the Motor Industry (IMI) and Motor Codes have been announced.
The move is aimed to further help steer motorists towards garages that consistently deliver high service levels to customers.
Both the IMI and Motor Codes will advocate to those working within the industry and to member garages that the AA Garage Guide provides the perfect platform to present their businesses online to customers who value professionalism and expect the highest standards of service, rather than the 'cheapest deal' available.
The partnership between the three organisations will see the IMI's Professional Register and Motor Codes promoted to AA Garage Guide visitors, as both institutions represent the benchmark of quality and high-standards within the motor industry, arming customers with the information they need in order to be more confident in their vehicle maintenance decisions.
To find out more, please visit https://garageguide.theaa.com/
*88% of motorists surveyed think that trust and reliability are more important than price when choosing a garage to carry out a routine servicing or an MOT on their car. SOURCE: AA Populus panel 2013 (were 17,629 responses to the December motoring panel survey between 12 and 17 December 2013.)