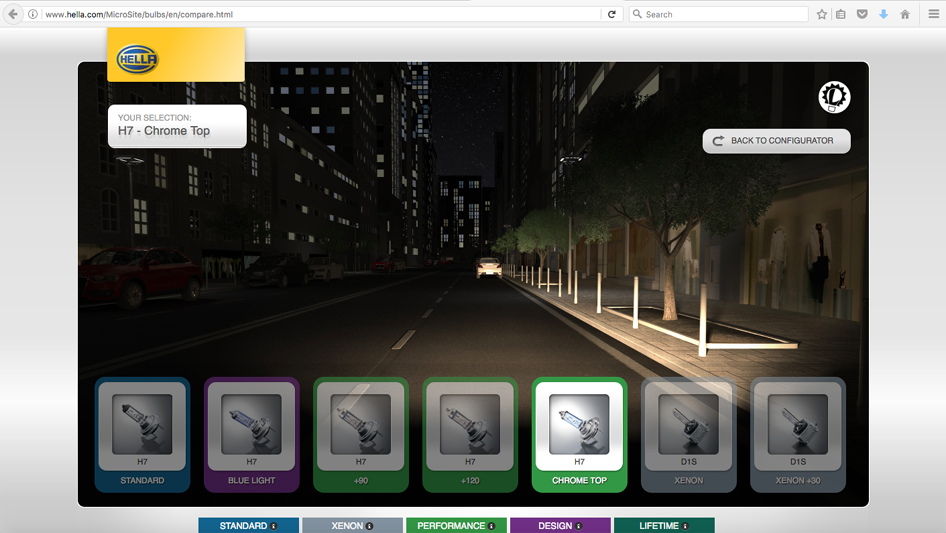 ---
Hella urges technicians to make sure that they pay particular attention to the 'three Bs' of winter service – batteries, bulbs and blades.
---
Batteries
Underperforming batteries remain the root cause of the majority of winter breakdowns, with one in four vehicles at risk of battery failure, and reductions in battery performance of 35% if temperatures hit freezing. Hella's battery range is said to provide the most appropriate solution to the many varied needs of the market. The traditional core flooded lead-acid range begins with Hella Classic, designed primarily for the older vehicle with low auxiliary power demands, then moves up to Premium, which is suitable for all sizes of vehicle with medium to high energy demands and finally to Supreme, for high demand applications with multiple electrical devices.

Naturally, with the growth in the market of start-stop equipped vehicles, the company also has this requirement covered with AGM, which provides the ideal, direct replacement for vehicles featuring start-stop technology and equipped with regenerative braking.
Bulbs
As the days get shorter, headlights are switched on earlier in the morning and kept on for longer in the evening, which is why it is common that bulbs fail and need replacing more often in winter. Whether it's a headlight, sidelight or rear light, Hella says it provides a high quality and durable replacement, catering for virtually all of the vehicle parc.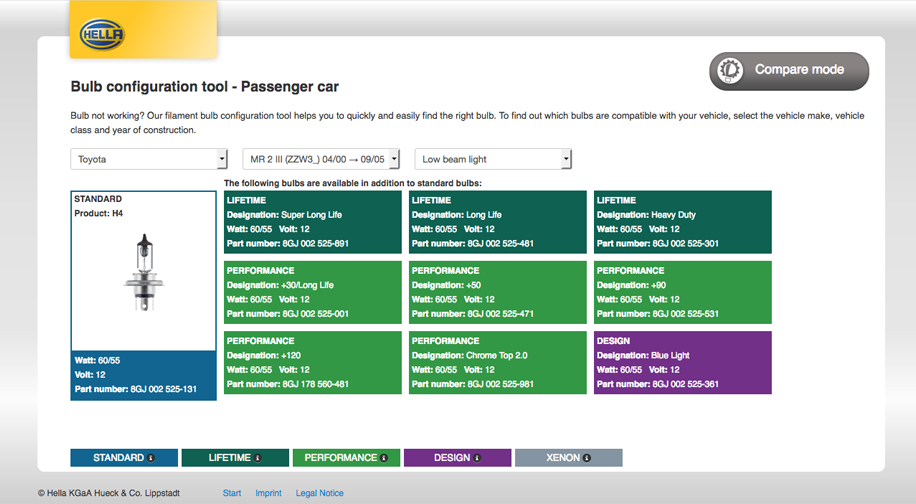 Beside the fact that bulbs tend to have a similar life span, there are other best practice principals behind why Hella recommends that when one has failed, both left and right bulbs are replaced at the same time. One is output consistency, because despite being the same wattage, the older bulb is likely to be less bright than a new one, simply as a consequence of its use, so visually there could be an imbalance. Another is labour related, as the time required for a bulb change in some applications is surprisingly long, as considerable dismantling is needed to access them, so replacing both is far more cost effective. As selecting the correct bulb for headlights, ancillary and even interior lights is often far from easy, Hella has developed a useful online tool – www.hella.com/MicroSite/bulbs/en/ – to take the doubt out of the selection.
The filament bulb configuration tool helps workshops easily find the most suitable bulb  for the vehicle – passenger car, van or truck – by giving them access to the company's diverse range of product solutions.
Once the vehicle make, model, year and lighting type have been selected, the tool reveals the standard bulb for the application, while also providing information concerning alternative options. These include Lifetime, Performance, Design and Xenon, making it easy for users to find the most suitable bulb quickly and efficiently. The configurator tool also includes the facility to demonstrate the visual effect of each option, through its 'compare mode' tab.
Blades
Drivers frequently put wiper blades to the test under difficult conditions in winter and these consumables must withstand temperatures of -30 to +70ºC, as well as the fluctuating weather such as snow, sleet and rain. It is easy to see when wiper blades need to be changed. If the visibility is even slightly impaired, it is important to change them. Hella's wiper blade range provides comprehensive vehicle car parc coverage and now the EASYCHANGE website makes finding and fitting wiper blades a quick and simple task, according to the company.
The online configurator www.hella.com/easychange assists with finding the correct wiper blades and adaptors for specific passenger car models. As the name suggests, the wipers are easy to change. However, for extra technical guidance, the online configurator contains helpful and descriptive fitting videos. All Hella wiper blades are claimed to be long lasting, durable and feature a graphite-coated edge, which ensures the blades glide smoothly and quietly across the windscreen for a perfect view.
---
For more information about the products available from
Hella
, 
click here.