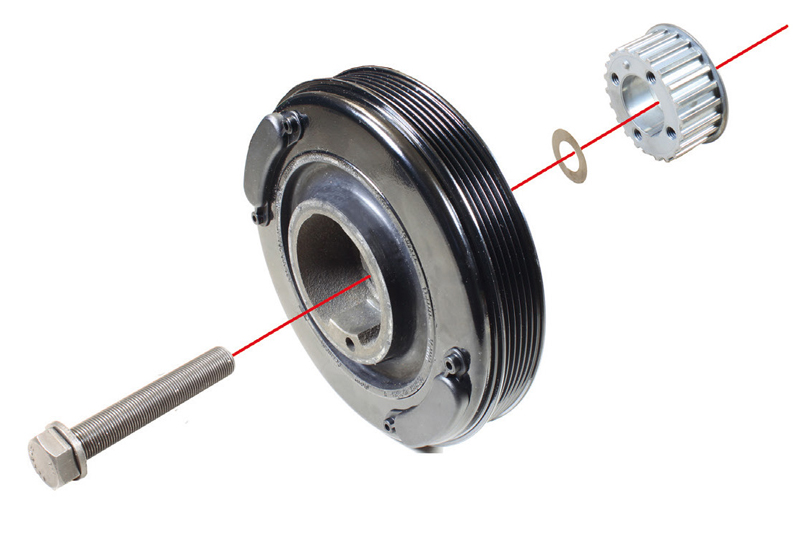 ---
The REPXPERT technical team has been busy this month, preparing some new and useful service information about the latest design changes and product updates from Schaeffler.
---
Bearing updates
All three releases concern INA components, and the first relates to an improved coolant pump design that affects many Fiat Group and General Motors diesel applications. The addition of a heavy duty external bearing, to replace the former standard version, is designed to better cope with temperature fluctuations, load changes and vibration levels in the timing belt system – extending the service life of the pump.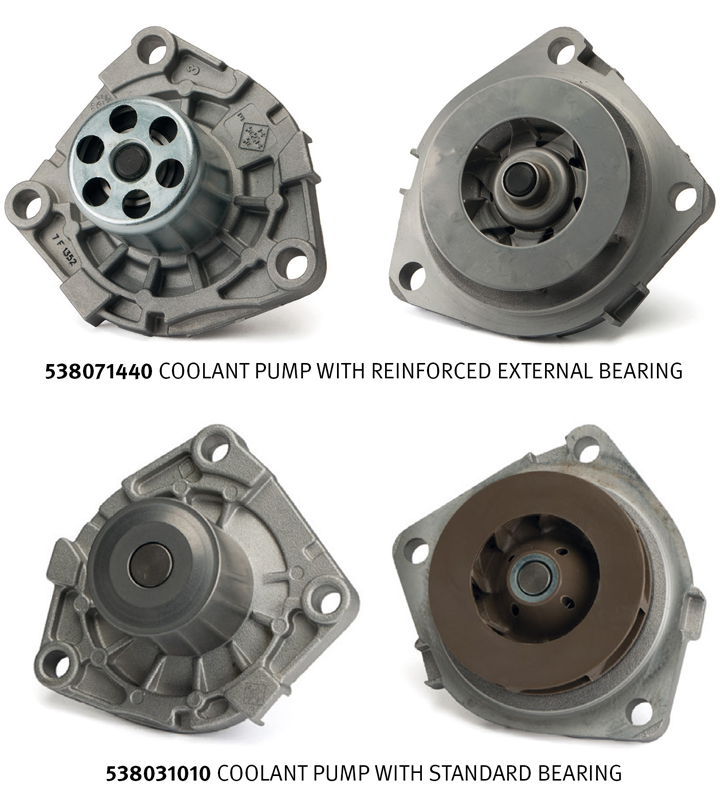 Pairing up
The next piece of news focuses on tensioner pulley and vibration damper combinations. Whilst some part pairings may appear to match correctly, INA engineers are advising technicians to carefully check the specified tensioner pulley and vibration to ensure they are installing the correct pairing.
Tensioner pulley and vibration dampers are engineered to work together, so only the correct combination will guarantee the smoothest possible engine timing. A mix of parts could cause increased wear or even failure of individual timing system components. It is best practice to always follow accurate vehicle manufacturer recommended installation instructions and specifications, which are available to download for free on REPXPERT.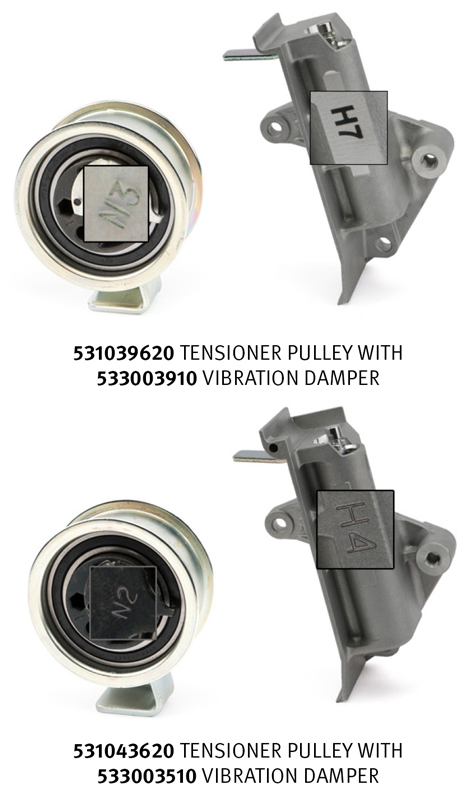 Removal tip
The final update concerns the inclusion of a diamond-encrusted washer in some INA Timing Belt KITs to suit a variety of Audi, Volvo and Volkswagen 2.5TDi applications.
Vehicle manufacturer installation instructions include the removal of the crankshaft vibration damper during a belt system service. VAG and Volvo both recommend that the crankshaft bolt (and its diamond-encrusted washer) should be replaced during this procedure, so INA now includes these components in all applicable KITs. The special coating on the washer, combined with the new crankshaft bolt, eliminates the chances of the vibration damper becoming loose during operation.
REPXPERT training and bulletins
These three bulletins, along with service information sheets for the other Schaeffler brands – LuK, FAG and Ruville – are available to view and download from REPXPERT. It is simple, quick and free to register, and membership should be a must for any modern garage business.
Not only can users brush up on their technical skills, but they can watch installation videos, take part in online training sessions or sign up to the latest live training events at the REPXPERT Academy.
---