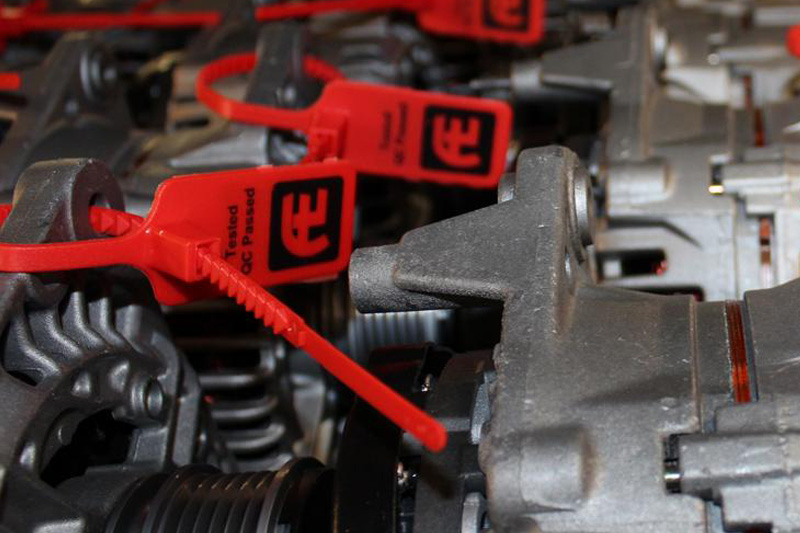 ---
Autoelectro has released a series of new technical bulletins, continuing its pledge to deliver accurate and up to date diagnosis and fitting guides to guard against inaccurate warranty claims and fitting issues.
---
The first focuses on various Mini petrol 1.6L models (2006-2015), affecting alternator part numbers AEC1676, AEC1868, AEK2548, AEK2966, AEK2967 and AEK2968, after it was reported to Autoelectro that a fitting error caused engine coolant to leak onto the alternator and, as a result, the drive belt 'slipped'. When inspected in the workshop, there were signs of coolant on the drive bracket. The obvious cause was the coolant pipe, which runs directly above the alternator and across the mounting brackets, so further investigation centred there.
The issue was that when the original alternator was removed, the pipe was not detached and moved into a safe position. By not doing so, the pipe chafed against the alternator mounting bolts and caused the leakage of coolant onto the alternator and drive belt.
Consequently, the drive belt 'slippage' resulted in a charging fault. In this case – and indeed in all scenarios – the pipe must be clear from the mounting bolts when uninstalling the alternator. If the pipe is damaged, then it must be replaced. The next models within this technical guide are the Audi A5, Q5 and Q7s (2007 to 2015) and the affected starter motor part numbers are AEY1720, AEY2202, AEY2468 and AEY2615.
Autoelectro says there is a known fault, whereby extreme cranking of the starter motor causes it to burn out. The failure, though, is because of the glow plugs. Autoelectro advises that the glow plugs are inspected and, if necessary, replaced to prevent issues in future.
The following fault codes will help establish whether the fault exists and tell the technician to replace the glow plugs on the vehicle: P161A, P161B, P161C, P161D, P161E, P161F, P161G and P1651H.
The Citroën DS3 1.4/1.6L petrol (2009 to 2015) is the last application in this technical round-up, because there is a particular fault which causes the starter motor to burn out and fail prematurely.
The failure is caused by water entering the inlet camshaft position sensor multi-plug and, therefore, corroding the electrical connection. This means that the vehicle will not start efficiently and the starter motor will crank severely. Autoelectro recommends that the sensor is substituted and a heat shrink sleeve is installed to the sensor wiring to avoid future damage. In addition, replace the fuel flow control valve before fitting a replacement starter motor.
---