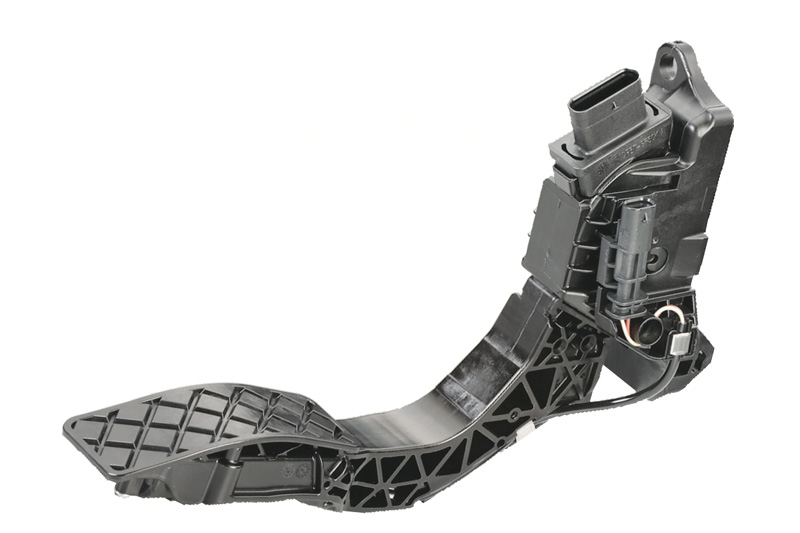 ---
HELLA has added 27 new references, including battery management, wheel speed, crankshaft pulse and accelerator pedal position sensors to its arsenal.
---
The company has introduced seven wheel speed sensors, six of which are for a range of Renault applications, such as Megane, Clio and Scenic and wheel speed sensor reference 6PU 012 806-261 for Volvo V70 models. The programme of accelerator pedal position sensors has also expanded, which includes 6PV 009 949-721 and 6PV 009 949- 731 for Citroën C3 and C4 respectively.
HELLA has also extended its EGR valve portfolio by more than 35 references for a vast array of passenger car and LCV applications. Four of the references fit Vauxhall Corsas: 6NU 010 171-321, 6NU 010 171-381, 6NU 010 171-421 and 6NU 010 171-601. There is also a selection of EGR valves for LCV, including 6NU 101 171-461 for Ford Transit, 6NU 010 171-481 for Iveco Daily, 6NU 010 171-551 for Vauxhall Vivaro and 6NU 010 171-571 for Peugeot Boxer.
As its most recognisable product group, HELLA has increased its offering by 49 references for passenger car, LCV,and CV applications. The most prominent and wide ranging references are for combination rearlights, including references for DAF models – 2VP 340 830-101 and 2VP 340 830- 111 – Audi A4s – 2SD 012 246-051, 2SD 012 246-061, 2SK 012 248 051 and 2SK 012 248 061. Other new references for lighting comprise worklights, headlights and fog lights, amongst others.
---