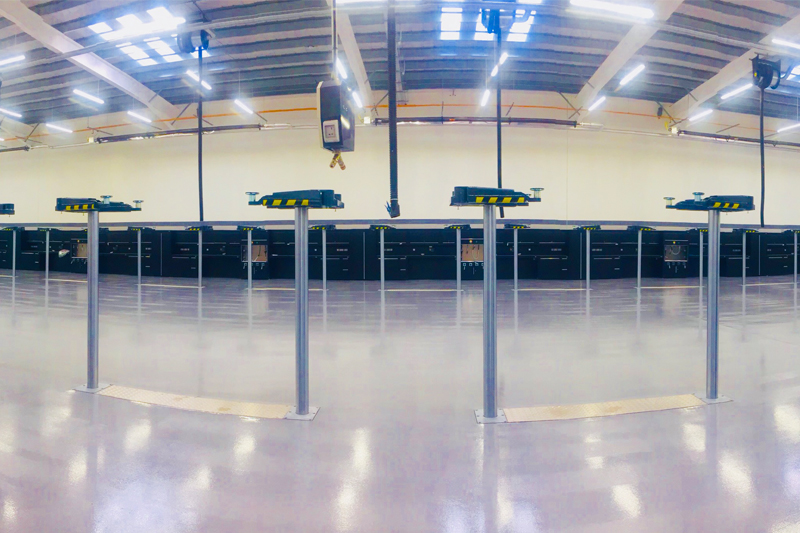 ---
GEMCO recently announced the completion of a new site for Westover Group and its Jaguar Land Rover aftersales facility in Christchurch. The garage equipment specialist also offers its services to independent garages, so PMM went down to the official opening to see what all the fuss was about.
---
This prestigious facility, kitted out and GEMCO, boasts 29 bays that all feature AUTOPSTENHOJ premium vehicle lifts and bespoke DURA workshop furniture, which also houses oil/water/air reels, recycling points and integrated lift controls. Most of the bays are uniform and feature GEMCO's best-selling, highly versatile in-ground swing arm lifts, with an ultra-low pad height of just 70mm. Additionally, there are two bays featuring larger 5.5 tonne capacity swing arm lifts, two MOT bays, one of which is dual revenue (combined MOT and Wheel Alignment) and two hybrid bays featuring AUTOPSTENHOJ's ultra-wide PV XY Lifts, which have been specifically designed for hybrid vehicles with special adaptors to aid battery removal in the future.
According to GEMCO, it was absolutely essential that the equipment specified for this project met with the core values of the company, as well as its specific requirements, budget and deadline. John Ray, GEMCO's Project Sales Manager for the area, says "In collaborating together, we've carefully chosen equipment and designed a workshop that accommodates JLR's vehicles – past, present and future."
---
To find out more about the products and services available from
GEMCO, click here.