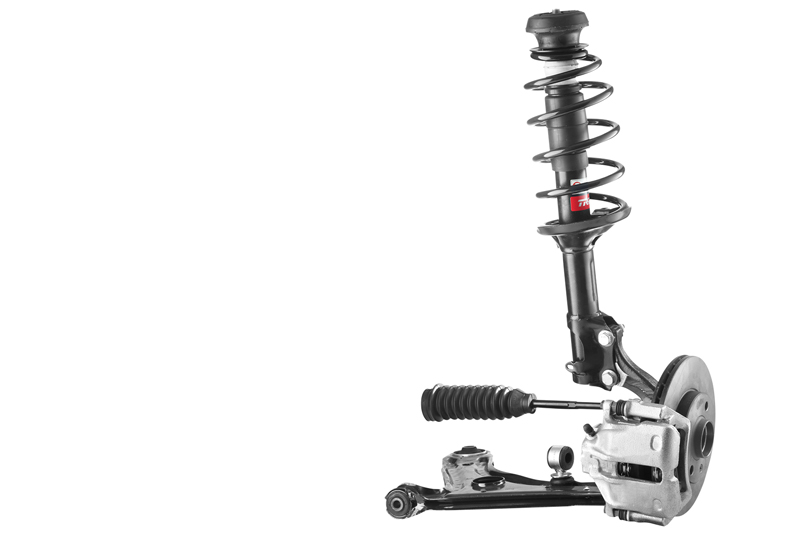 ---
ZF Aftermarket has introduced a further 97 references for its TRW branded 'Corner Module' offer of braking, steering & suspension products in the UK.
---
"This summer we've chosen to focus on a select number of new references which we believe will make all the difference to businesses across the UK's independent garages at this time of year. Helping UK drivers cope with the extra miles predicted to be travelled during the holiday season – and in turn making sure that the UK is equipped for when the weather turns," says ZF Aftermarket's UK marketing manager, Kevin Price.
The extension adds an additional 97 OE part numbers which cover an extensive list of makes and applications. These include: rod strut stabiliser for Honda NSX Coupe 2016 onwards; brake pad sets disc brake for Vauxhall Astra Mk VII 2015 onwards and estate 2015 onwards, and brake calipers for Audi A4 2015 onwards, A4 All Road 2016 onwards and A4 Avant 2015 onwards.
In detail, the extension consists of the following braking parts: three pairs of brake discs; six brake calipers; one parking brake cable; 12 brake pad sets; six brake shoe sets and one brake master cylinder. In addition, it includes the following steering & suspension parts: seven tie rod ends; five tie rod axle joints; five shock absorbers; one rod/strut wheel suspension; one ball joint; 28 track control arms; two rod assembly references and 20 rod/strut stabiliser parts.
Kevin added: "With this time of year being the holiday season it's inevitable that there will be many drivers requiring last minute vehicle repairs – and therefore imperative that garages have easy access to the very latest, OE quality safety critical parts.
"By taking a focussed approach to the references included in our range extensions means our independent aftermarket customers to benefit from our strong OE position and high performance products, and then pass this on to the driver."
Download the ZF Part Finder app.
---
For further information from
TRW
, click
here
.