---
MECHANEX at Sandown Park Tuesday 7th & Wednesday 8th November 2017!

---
As a regional show, MECHANEX aims to bring the aftermarket to you, meaning wherever you are in the country there's never a show too far away! Boasting a whole array of the industry's top manufacturers and distributors, our flagship MECHANEX show covers the wide spectrum of vehicle servicing components and equipment that every quality technician will require to keep their business 'ahead of the rest'. Taking place from 10am till 4pm on Nov 7th & 8th, it's going to be a must-attend event!
You can't put a price on the amount of information available to your business – and what's more, it's completely FREE to attend.
PMM will be on stand D1, joined by Steve Carter with live demonstrations on a variety of procedures throughout the day on a Mitsubishi Outlander PHEV! 
COMPANY/EXHIBITOR HIGHLIGHTS
Absolute Alignment – Stand number F1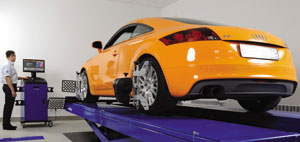 Absolute Alignment will be exhibiting its Techno 6 and Techno 7 3D wheel aligners together with a new step in vehicle alignment: the equipment that allows calibration of Advanced Driver Assistance Systems. ADAS alignment is a major new opportunity for workshops and Absolute Alignment could help make it a profitable new market. It's also offering a free 6-monthly calibration worth up to £250 on any wheel aligner purchased from them during the show.
---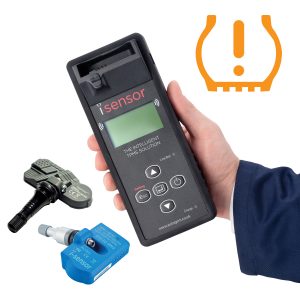 Autogem – Stand number D8
Groove Glove is  hand held platform for recording tyre tread depth and condition, presenting this data in an informative, professional looking document, ready for the retail customer/fleet manager to digest.
The tread depth and wear characteristic of the tyre is captured via a laser scan which is analysed in the Cloud, whilst additional tyre information can also be manually recorded via the intuitive touch screen device. The end result being the most sophisticated level of analysis which ensures retailers can give the most accurate feedback to the customer, helping them overcome customer negativity and assisting them to sell more tyres, wheel alignments and any mechanical work associated with the wheel and tyre.
Its TPMS experts can help visitors to understand the market, regulations, technologies and solutions.
---
Bartec Auto ID – Stand number F22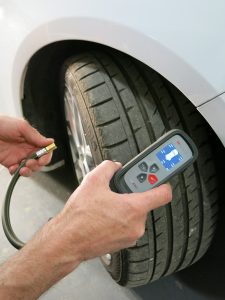 Bartec Auto ID will be showcasing its full range of tools at MECHANEX, including its tyre shop tools and garage software suite. On show will be the award winning TECH500, the TAP100 (Tyre and Pressure) tool and TECH100 service tool.
A team of Bartec experts will be on hand to give live demonstrations and on the spot advice.
Tools work with OE sensors and major programmable sensors, diagnose faulty TPMS sensors, ECUs and receivers, enable the repair of the vehicle, full ECU relearn instructions and ability to turn off the warning light. Inspection reports available for the customer.
---
Brembo – Stand number B4
Brembo SpA is a world leader and acknowledged innovator of disc brake technology for automotive vehicles. Brembo supplies high performance brake systems for manufacturers of cars, commercial vehicles and motorbikes worldwide, as well as clutches and other components for racing. Brembo is also a leader in the racing sector and has won more than 300 championships.
---
BTN Turbo – Stand number F5
BTN Turbo are Europe's largest independent turbo distributor for all the major brands including BorgWarner, Mitsubishi, Holset and IHI. They are also the master distributor for Garrett. BTN hold over 18,000 units in stock which cover 2,500 part numbers. All turbos from BTN are 100% OE, exactly as fitted by the manufacturer.
---
OSCA – Stand number  E5

OSCA has teamed up with Tecnodiagnostics showcasing its new diagnostic tool. OSCA is a tool that connects you to a network of live technicians. The remote technicians are ready to complete diagnostic work that your current tools can't, or there to help when something isn't going quite right. Think of OSCA as that extra technician that can be used whenever it's needed. Join them on stand for live demonstrations.

---
Bailcast – Stand number T18
With over 30 years' experience in the design and manufacture of rubber vehicle components, Bailcast supplies distributors worldwide with both OE Style and universal stretchy CV and steering rack boot kits.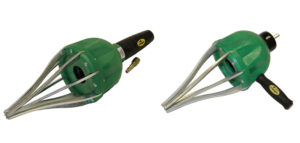 Duraboot, designed and manufactured exclusively by the company in the UK, was the original aftermarket stretchy CV boot and it remains a market leader. Bailcast also exclusively manufactures the Duragun and Duralec CV boot fitting tools, and will be running demonstrations from its stand, teaching visitors how to fit a stretchy CV boot using the Duragun air operated tool, and how to fit a stretchy boot to a tripod joint.
---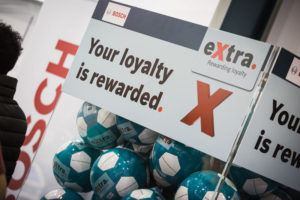 Bosch – Stand number D18
Discover the extra reward programme from Robert Bosch.
Find out how your loyalty is rewarded every time you buy a Bosch automotive product, such as wiper blades, braking components, filters, engine management and much, much more. Save the barcodes from selected Bosch automotive products and collect extra points so your workshop can benefit from a wide selection of rewards. Rewards include leading brands of power tools, technology and multimedia, leisure and sports goods.
So come and visit for freebies and the chance to win converted points to prizes.
---
Ceramex – Stand number E8
Due to numerous requests, Ceramex International leaders in Diesel Particulate Filter Cleaning will be exhibiting for the first time at MECHANEX Sandown. This is an excellent and a rare opportunity to talk directly to the OEM specialist that supplies DPF refurbishing services to some of the world's largest vehicle and equipment manufacturers.
Ceramex has cleaned over 140,000 DPFs from its European service centre in Slough, North America and Japan. The Ceramex service is now available from your local parts distributor. Pop in for a coffee and learn how the professionals clean DPFs!
---
Click Mechanic – Stand number A8

ClickMechanic will be demonstrating how its site works, and how it can help to grow your business by connecting you to new customers for free. It matches thousands of customers every month with trusted professional mechanics in cities across the UK. Its instant quoting functionality, fast booking and secure payment make it a simple and convenient way to book a car mechanic, says the company.
---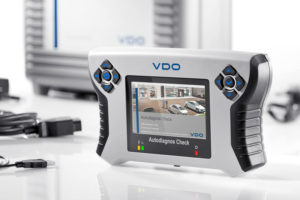 Continental – Stand number E10
Many diagnostic tools are not designed for pure service applications and can be complicated to use. Thanks to the new VDO Autodiagnos Check service tool, everyday service tasks are simplified as technicians are guided through the service process step-by-step, displaying only the information relevant to the task at hand. With automatic vehicle ID and access to OE data, the tool does all the hard work for you. See how easy and efficient it is to use with access to all the essential service applications, such as vehicle health check, engine, braking systems, transmission, SRS/Airbag, climate and steering/suspension for all major car and van manufacturers.
Are you ready for winter? As the market leader for emissions testers, Crypton will discuss why now is the time to upgrade your old emissions tester and how you can benefit from Crypton's 5 year extended care package. This covers the costs for parts, labour, calibrations, routine consumables and MOT updates (worth £425+VAT each). Crypton will also have the popular mobile midrise scissor lift on display to discuss your workshop equipment and MOT requirements.
ContiTech will be presenting their new original quality fabric coated multi V-belts and explaining how workshops can benefit from a 5 year warranty on all ContiTech products. The team will also be able to advise customers on how to avoid common problems when installing timing belts.
ATE will be presenting its brake bleeders with innovative electronic pressure control systems for filling and bleeding brake fluid safely and efficiently. At extremely competitive prices with a quick ROI, they are a perfect addition to your garage.
---
Dayco – Stand number D12

Dayco will be exhibiting its original equipment power transmission solutions, including the renowned High Tenacity (HT) or 'white' timing belt and belt kits, and its belt-in-oil chain replacement kits, as well as presenting informative technical demonstrations aim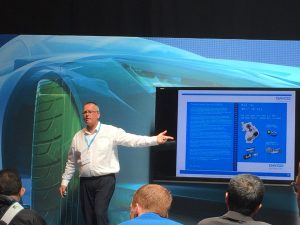 ed at equipping technicians undertaking primary/timing drive system replacements.
The on-stand presentations, which concentrate on timing drive system design and troubleshooting, are presented by Glen Goldstone, Dayco's technical manager and contain specific examples of the problems technicians face during timing belt replacement and how to deal with them correctly, as well as the importance of replacing all the components specified in VM service instructions.
---
Delphi – Stand number D15

Delphi will be promoting its full range of aftermarket products at MECHANEX this year. Live demonstrations of its DS diagnostic tool will be taking place on stand, and there will be special show deals for orders placed on the day.
Special offer on DS150E diagnostics tool and software.
---
Dura – Stand number F16
Dura are said to be the original innovators of the Integrated Workshop Concept. Designed and manufactured in Britain, Dura has over 20 years of unrivalled expertise in delivering high-quality, modular workshop furniture to independent automotive garages.
Visit the stand to see what it can do to improve the profitability and efficiency of your business.
---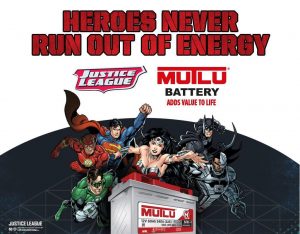 Dynamic Batteries – Stand number F10
Dynamic Battery Services have operated in the UK since 1994 and are now a wholly owned subsidiary of the International group, METAIR, and it supplies both the OEM and aftermarkets worldwide. Within the UK it supplies lead acid batteries for the automotive, commercial, and leisure trade markets in both its UK aftermarket Dynamic brands and premium OEM, MUTLU brands.
It will be promoting the MUTLU Hero's marketing campaign as it has teamed up with Warner Bros to promote the forthcoming Justice League movie arriving in cinemas this November. As well as the usual promotional give-aways on both the Dynamic & MUTLU brands, it will be running a free prize draw to win tickets to the Justice League movie when it is out. There will be five pairs of tickets up for grabs!
---
EDT Automotive – Stand number N16

EDT Automotive will be displaying its award winning engine and transmission detox machines offering a pay-as-you-use system. Competitions will be running for four free demos and two free installations for signed contracts on the day, so make sure to swing by.
Its continuing to grow its network of partners across the UK and have special show offers of free demos and half price installations.
Visit the stand to see how its system could generate you extra profit and raise customer satisfaction.

---
E-Quipfix – Stand number F7
E-Quipfix Ltd is once again exhibiting at MECHANEX Sandown Park. The company has teamed up with Universal Air tools and both companies will be showcasing its latest range of garage equipment from mobile van tyre equipment to the latest UT and Aircat Pneumatic Tools.
Universal Air Tools will once again be asking visitors to try their hand at the "Pit Stop Challenge" which proved a real crowd-pleaser last year, 2017 participants will require to the remove a car wheel from the hub, touch it to the floor and put it back on the hub in the fastest possible time using the all new ultra-Compact impact wrench.
The fastest person wins an Aircat Air Tool.
E-Quipfix Ltd will be demonstrating the very latest mobile fully automatic tyre changer to fit in a van.
---
TRANSAX – Stand number B6a
TRANSAX are one of the country's largest independent payment specialists. Being part of FIS – one of the world's largest global providers dedicated to banking and payments technologies – it can offer a comprehensive range of payment services of the highest quality. With TRANSAX you get the best of both worlds – a company that is totally focused on your business, but with the backing and resources of a large, international payments provider.
Free box of 20 paper rolls for your card machine, for everybody who joins TRANSAX at MECHANEX.
---
Hella Gutmann Solutions – Stand number A13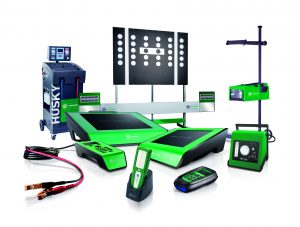 Hella Gutmann Solutions is one of the leading vehicle diagnostic providers and  Advanced Driver Assist Systems (ADAS) calibration. The well-known Mega Macs range of diagnostic tools offers the very latest features, comprehensive vehicle data and tools for ADAS calibration. Its complete workshop solutions, including the CSC-Tool will be on display alongside its team of diagnostic experts who will be on hand to provide advice, organize demonstrations and generally answer any questions about the range.
---
Hickleys – Stand Number F13

MECHANEX comes at an important time for Hickleys, with the launch of a range of new products from a variety of suppliers all of which will be on offer on its stand.
It will be launching "Pay Monthly" on any Diagnostic Software subscriptions and will have the latest diagnostic equipment and information on ADAS calibration systems.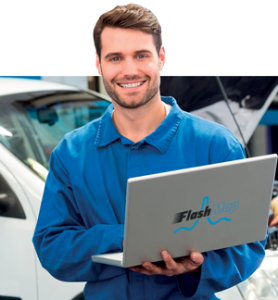 Hickleys are widely known for their specialist area of key & remote programming, the Advanced Diagnostics Smart Remote system enables a universal key & remote to be configured to a variety of vehicles and the Silca RW4+ brings new cloning possibilities for the latest vehicles.
Its range of air conditioning from Waeco, Texa, Bosch & Robinair will be on offer including its new extended five year warranty package.
Flashmap will be on display, a marketing leading ECU optimisation software to remap the performance of a huge range of vehicles.
Finally, the new Brainbee Omni Lite, a low cost Combi emission analyzer will be on offer.
---
Hidria – Stand number C10
Visitors to the Hidria stand will be welcomed to view its entire product range of glow-plugs including our brand new pressure sensor glow-plug that will be in new VW's in early 2018.
It has a brand new Hidria Glowplug Technical Guide to help mechanics and technicians overcome the various issues they face when installing new and removing old, troublesome glowplugs.
It also covers important information regarding the diesel engine, cold start / injector systems, maintenance and repair tips. It will also be showing our new Hidria Glowplug Tester.
---
The IMI – Stand number D6

The IMI will be running presentations from Mark Armitage, Head of External Quality and Assessment Services at the IMI, on the new apprenticeship standards on both days of the show. Visitors to the stand that sign up to IMI membership will have their application fee waived (for a limited time only).
---
Impact Technical Services – Stand number B13

Impact focuses on dust and fume extraction in the workplace, concentrating predominantly on the provision and testing o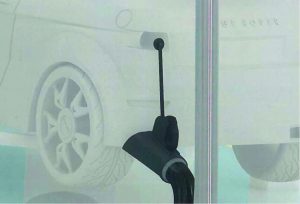 f Local Exhaust Ventilation (LEV) systems and extraction and filtration products. Its offering includes both system design and installation, thorough examination & testing and unique components such as the highly sought after touchless fume extraction nozzle and extra wide pivotal extraction hood, which has the capacity to cover larger working areas (workbenches occupying two workers, for example) with great efficiency and cost-effectiveness.
Impact are offering visitors to its stand a free site survey where they will come out to assess your current dust or fume extraction efforts.
---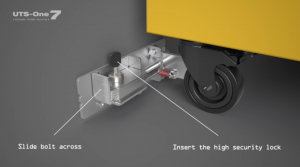 International Tool Company – Stand number D34
How much is your toolbox worth?
UTS-One7 is the Ultimate Tool box Security system – designed, patented and manufactured by International Tool Company UTS-One7 has been approved by www.soldsecure.com run by the master locksmiths association.
Check out the live demonstrations on-stand.
---
Knipex – Stand number D4

Knipex is one of the world's leading manufacturers of pliers with a reputation for quality and reliability that is second to none. Visit the stand at MECHANEX to see a range of products on show, including the all new StriX & Bent Pliers Wrench.
Over the two day show Knipex will have an exclusive deal on the 180mm Spring Hose Clamp Pliers. These pliers can be universally used for standard, space-saving, wire and special clamps with a nominal size of up to 50mm.

---
Merlin Diesel – Stand number F19

Merlin Diesel are diesel fuel injection specialists supplying diesel parts, fuel pump spares, diesel fuel injection equipment, and diesel filtration. Merlin Diesel have been associated with diesel fuel injection test equipment since 1947 and since launching the diesel parts division it is now recognised as a market leader in diesel fuel injection equipment, parts, fuel pump spares and diesel filtration.
Merlin Diesel stores carry a comprehensive selection of diesel fuel injection parts, fuel pumps and injectors backed by names such as Bosch, Delphi, Denso, Continental and Yanmar.
Its site is also host to a new generation Workshops and Vehicle Diagnostic Centre.
---
Knightool – Stand number F24
Knightool will be exhibiting at Sandown Park where visitors will have the opportunity to get their hands on its high quality hand tools with special offers exclusive to MECHANEX. Demonstrations of one of its latest products, the 1/2″ Drive Digital Torque Adaptor, will be available to see on-stand along with unique chance to see the manufacturing process of its tools.
---
Liftmaster – Stand number A3
Liftmaster will be showcasing the latest technology available in its  range of Nussbaum Electro-Hydraulic two-post and scissor lifts. These lifts feature less moving parts, increased safety and lifting options, and a low cost of ownership over the lifetime of the lift.
Also featured will be the latest 3D 4-wheel alignment system. This system does not require a crucifix to mount the cameras and vehicle roll back is eliminated. This allows alignment to be carried out in multiple bays saving you space and time in your workshop.
Liftmaster's Area Sales Managers will be on hand to advise on these products, MOT testing equipment, CAD layout drawing to DVSA standards and its full range of workshop equipment.
---
MAM Software – Stand number E14
MAM Software will be showcasing its web-based workshop system, Autowork Online, a comprehensive application that simplifies and manages every aspect of running a busy workshop or garage. Available to access from any web browser, it automates and organises essential every-day tasks, leaving users free to focus on core revenue-generating activities.
---
MOT Juice – Stand number B3
MOT Juice will be demonstrating the capabilities of the MOT Juice platform on its stand at MECHANEX and bringing a host of fun to the proceedings with some of the stars of the TVX & Babestation TV Channels.
Visit the MOT Juice stand to find out how its platform could not only save you thousands of pounds in lost revenue, but could also ensure you stay fully compliant with all DVSA regulations, training and exam requirements at all times. Find out why so many MOT Garages from small one man bands to large groups are now choosing MOT Juice as their 'go to' solution for compliancy.
Have your photo taken with one of the TVX girls and you'll get a free MOT Juice goody back to take away.
---
NGK – Stand number B1
Ignition specialist, NGK Spark Plugs, is planning to 'go green' at the forthcoming MECHANEX show at Sandown Park.
The company – renowned for its original equipment spark plugs and glow plugs – will be focusing on its market-leading NTK sensors range.
NGK is the world's largest manufacturer of Lambda sensors and NTK has been proving its excellence and know-how for decades as a leader in the production of OE Lambda sensors for vehicle manufacturers (VMs), supplying the same components to the UK aftermarket.
The company added to the NTK range with the launch of new ranges of Mass Air Flow (MAF) sensors and Manifold Absolute Pressure (MAP) sensors which further strengthened its engine management sensors' portfolio.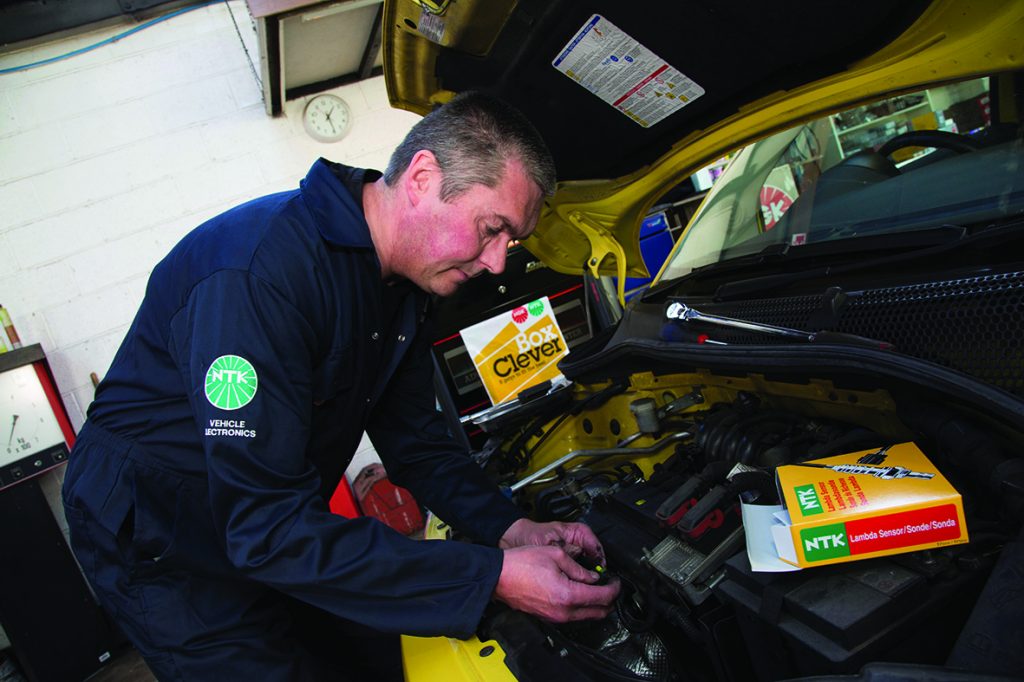 ---
MOT Manager – Stand number D2
MOT Manager offers reminder and booking systems to garages across the UK. The system uses vehicle plate look up technology, automated to text message. Over 60% of MOT Managers clients, have swapped their current system once they have seen MOT Manager in action. The system works in real time with the DVLA and takes seconds to operate.
---
NightSearcher – Stand number C11
Nightsearcher will be showing its latest range of 95 CRI products which includes a penlight, inspection and work light ideal for colour matching and detailing. Together with LED inspection lights, searchlights, work lights and flashlights.
---
PCL – Stand number C4

PCL is recognised as a global market leader in the design and manufacture of tyre inflation and compressed air products and will be demonstrating its new ACCURA MK4 Digital Tyre Inflator which marries the ruggedness of a metal analogue inflator with the lightness, accuracy and ease of use of a digital gauge at MECHANEX.
---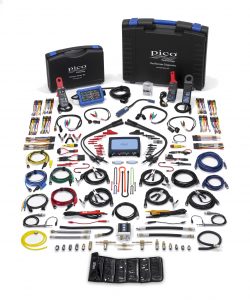 Pico – Stand number D5
PicoScope products are designed to save you and your customers money. This is done by improving both the accuracy and efficiency of fault diagnosis. PicoScope complements serial diagnostics as an essential part of improving customer satisfaction. Using PicoScope to verify problems and repairs ensures that you fix it right first time and reduce warranty claims.
With built-in help and preconfigured Guided Tests, PicoScope is easy to use and a seamless part of your diagnostic process. PicoScope shows your technicians what is actually happening, building improved understanding and diagnostic skills.
Think of PicoScope as the X-ray machine of diagnostics, letting you see the changing signals inside wires. You can purchase a PicoScope on its own, but most people purchase one of its award-winning Automotive Diagnostics Kits. These money-saving kits contain everything you need – just add a PC.
Come and visit its stand, talk to the experts and find out why PicoScope is like no other diagnostic oscilloscope 
---
Plan Insurance Brokers – Stand number B10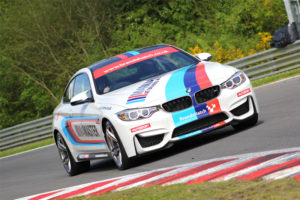 Plan Insurance Brokers has over 25 years of specialist industry experience and strong relationships with a host of leading motor trade insurers. Should you wish to discuss your insurance requirements, make sure to pay a visit to the Plan Insurance stand or call 0333 003 0042. There's also a chance to win a Motor Sport Vision (MSV) Adrenaline Voucher – offering a choice of four incredible driving experiences including the full Adrenaline versions of RaceMaster, BMW M4 Master, RallyMaster or MudMaster experiences.
---
Revive – Stand number E4
Revive will be showcasing its Engine Cleaner & Power Restorer, more commonly known as Revive Turbo Cleaner. Now developed for automotive engines, the product was originally used for the cleaning and maintenance of aviation jet engines, power station turbines and large marine diesel engines.
The safe water-based, non-toxic and non-flammable fluid is sprayed into the vehicle's intake system before the turbo inlet, whilst the engine is running. As the fluid passes through the engine system, it locks on to built-up oily/carbon deposits and strips away a surface layer. These tiny carbonised particles are no larger than the soot particles the engine naturally generates, making it a perfectly safe process for vehicles fitted with a Diesel Particulate Filter, according to the company.
Visit the stand to win a Boostnatics Turbo Keyring!

---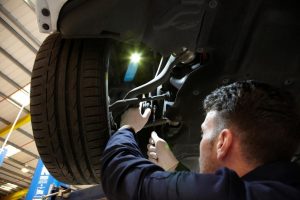 Ring – Stand number D7
Ring, a leading supplier of lighting workshop tools and inspection lamps for the automotive aftermarket, will put the spotlight on its latest developments when it exhibits at MECHANEX, Sandown Park.
As part of the exhibition, it will showcase its most recent innovations including the RURL1000 LED Ramp Light and its range of Zoom, rechargeable LED Inspection torches. Ring's latest Al3 Aluminium Inspection Lamps launched at the beginning of October will also be on display.
---
Road Runner – Stand number B7b

Road runner returns to MECHANEX tradeshow again this year, giving stand visitors the chance to win a track day experience.
As a specialist motor trade insurance provider 100% of its efforts are focused on finding the right cover for you.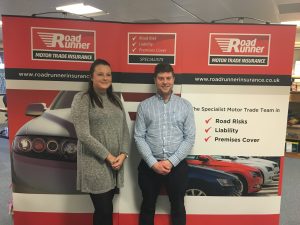 Its motor trade insurance scheme is only available via Road Runner and below are some of its main benefits:-
Road Runner has full delegated authority on behalf of AXA – an A+ insurer*
We provide cover for full or part-time motor traders with or without premises, including mobile traders and those working from home (subject to validation checks).
Whether you are involved in mechanical repairs and servicing, vehicle sales or some other part of the motor trade, we can help you choose the cover you need.
3 products; stand-alone road risks, liability and combined premises cover.
5* rating from our existing clients.
---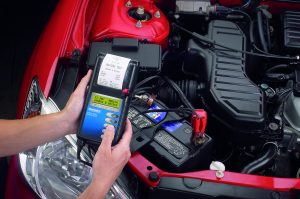 Rotronics – Stand number C1

Rotronics is a battery management company specialising in the delivery of proactive battery testing and maintenance programmes.
"Delivering the very latest battery diagnostic technology testing  and charging solutions,  through  its partnership with Midtronics and CTEK. We proactively assist our customers to ensure that they have access to the very latest information and technology supporting their workshop maintenance requirements," explained Rotronics' Managing Director Ken Clark. "We deliver a full-service battery management programme for our customers and we also provide evidence of cost saving and return-on-investment benefits through the use of our equipment and programmes.
Ideal for businesses targeting sales, fleet management, customer service or routine maintenance, the battery management solutions have been utilised by a large cross-section of customers.
---
Schaeffler – Stand number A14
Schaeffler will be exhibiting a large, elevated and customised display area at MECHANEX in November, overlooking the parade ring at Sandown Park.
Its team of REPXPERT trainers and product specialists will be on-hand to advise visitors on the latest products, tools and technologies from LuK, INA, FAG and Ruville.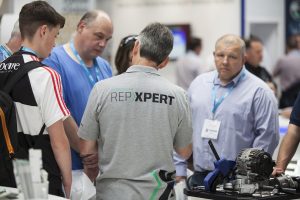 There will be non-stop live demonstrations on both days, including a Fiat double clutch removal and replacement using the LuK 2CT repair solution, the latest INA belt system damping technology and the very latest advice from FAG on how to overcome Audi A5 wheel bearing fitting issues.
If you are visiting Mechanex, don't leave without visiting Schaeffler and learning more.
---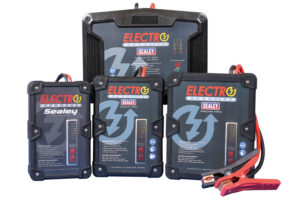 Sealey – Stand number D14
Sealey's stand will be showcasing recent additions to its extensive range of vehicle service tools and equipment, plus its existing best sellers.
The company's E/START range, which provides innovation in batteryless power starting, will also be on display, along with a selection of hand tools, which are covered by a lifetime guarantee.
Sealey's Vehicle Service Promotion and Storage & Workshop promotion will be running as well, along with the opportunity to pick up a copy of its 2017/18 Tool Catalogue.

---
SKF – Stand number D17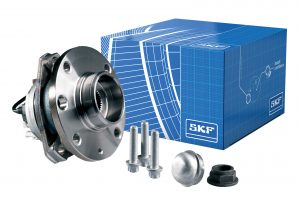 Over on the SKF stand, visitors can see the latest innovative product releases on wheel bearing kits, timing belt and water pump kits and suspension kits. An enhanced range of drive belt and water pump kits, along with exact length accessory drive belts are also now available along with timing chain kits, which include all the necessary guides, sprockets, tensioners and gaskets where needed.
In support of a new packaging design, all SKF vehicle aftermarket kits now feature a QR code on the box label, which provides instant access to a mobile web page containing all the necessary and up-to-date fitting and technical information for each respective kit.
Each QR code can be scanned using a smartphone or tablet app. This initiative has been put in place to support garages in carrying out repairs correctly, and right first time.
---
Sogefi – Stand number A17

Sogefi Group is a leading global supplier of original parts for the automotive industry, with over 35 years' experience. Sogefi designs, develops and produces filtration systems and flexible suspension components as well as air management and engine cooling systems.
Enter the Sogefi prize draw at the show and you could be the lucky new owner of a Mini-Ductor II.
---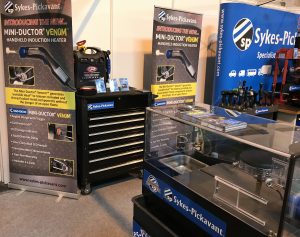 Sykes Pickavant – Stand number D24
Sykes-Pickavant are excited to be bringing an extensive range of products to MECHANEX Sandown, many of which feature in the latest promotional brochure.
The new Diesel and Petrol gas Analyser will be at the show, alongside its brand new ATF machines which boast zero cross-contamination between different fluid types will be making their debut.
The exciting Heavy-Duty Vibro-Impact Air Hammer which first appeared in its May – August brochure will be joined by four new hammer bits to suit a wide range of applications. It will also be showing off its latest Suspension Tools including the new Inner Ring Bearing Replacement Kit and Wheel Bearing Tool Set.
Be sure to visit its stand where there will be a tool for every garage and visitors will have the chance to experience brand new products first hand.
---
Powerflow Exhausts – Stand number T10

As a leading supplier of custom build stainless steel exhausts in the UK, Powerflow Exhausts offer the chance for new and existing automotive businesses to provide a bespoke, stainless steel exhaust service for a wide range of vehicles. Benefit further from combining with Topgear Tuning ECU Remapping and the latest in carbon engine cleaning – with it Hydroflow machine.
---
Tecalemit Garage Equipment – Stand number E16
Tecalemit will be exhibiting a selection of products from its tyre & wheel range, including the new GTR/430 high precision 4 wheel laser aligner. Tecalemit staff will also be available to discuss MOT testing, lifting, tyre and wheel servicing and other equipment Tecalemit can offer your workshop.
---
Ultra-Parts – Stand number T8
Ultra-Parts Ltd are national distributors of engine gaskets and components dedicated to the repair of car and light commercial vehicle engines from 1950 to the present day.
Ultra-Parts will have its latest timing chain kit developments on display along with their technical team who will be running specialist seminars on head gasket failures.
---
Valeo – Stand number T1
Valeo Service UK is planning a 'showcase' of its passenger car parts offering at MECHANEX Sandown.
The automotive supplier will be exhibiting its extensive aftermarket portfolio to independent garages, who will get the opportunity to meet the Valeo Service UK team where its technical experts will be on hand to provide support and answer any questions.
Valeo's technical promoters will be on stand to share with garages exclusive offers and seasonal promotions.
Among the other many highlights, customers will catch a glimpse of Valeo's latest innovative products and accessories for passenger cars, including its up-to-date clutch range featuring all type of technologies and extended DMF parts and its HydroConnec and Silencio wiper blades, where there will also be the opportunity for them to take part in a wiping challenge.
---
WhoCanFixMyCar – Stand number C12
The WhoCanFixMyCar team will be introducing the business to technicians and business owners while attending MECHANEX.
As a member of WhoCanFixMyCar, a garage has access to tens of thousands of jobs each month as well as exclusive products like Service Plans.
Service Plans allow a garage to secure customers long term by tying them into payment plan for Servicing. Simply put, using WhoCanFixMyCar technology, an independent garage now has the opportunity to offer customers the chance to pay for one or more full services in small monthly installments. This is a product which the WhoCanFixMyCar team will be showcasing at Mechanex.
While visiting the WhoCanFixMyCar stand, technicians will be able to see how many jobs are live in their local area and therefore witness how they could win more work.
---
The show is completely free to attend and tickets can be

booked online

, or by calling

01923 237799

. For more information follow

@MECHANEXShow

on Facebook, or visit the

MECHANEX

website.