---
MECHANEX at the Ricoh Arena Wednesday 11th & Thursday 12th October 2017!

---
As a regional show, MECHANEX aims to bring the aftermarket to you, meaning wherever you are in the country there's never a show too far away! Boasting a whole array of the industry's top manufacturers and distributors, our MECHANEX Coventry show covers the wide spectrum of vehicle servicing components and equipment that every quality technician will require to keep their business 'ahead of the rest'. Taking place from 10am till 4pm on Oct 11th – 12th, it's going to be a must-attend event!
You can't put a price on the amount of information available to your business – and what's more, it's completely FREE to attend.
COMPANY/EXHIBITOR HIGHLIGHTS
Nissens – Stand number D18
Nissens will be presenting a concise version of its full AC training programme at MECHANEX. 30 minute demonstration will be running both days of the show. The programme is to give everyone a clear and concise concept of the AC system and the format for diagnosing faults and equally giving a clear understanding of the products and their role in the AC System.

---
OSCA – Stand number  C18

OSCA has teamed up with Tecnodiagnostics showcasing its new diagnostic tool. OSCA is a tool that connects you to a network of live technicians. The remote technicians are ready to complete diagnostic work that your current tools can't, or there to help when something isn't going quite right. Think of OSCA as that extra technician that can be used whenever it's needed. Join them on stand for live demonstrations.

---
Bailcast – Stand number C10
With over 30 years' experience in the design and manufacture of rubber vehicle components, Bailcast supplies distributors worldwide with both OE Style and universal stretchy CV and steering rack boot kits.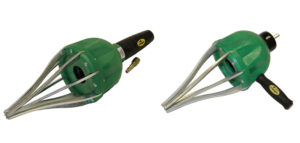 Duraboot, designed and manufactured exclusively by the company in the UK, was the original aftermarket stretchy CV boot and it remains a market leader. Bailcast also exclusively manufactures the Duragun and Duralec CV boot fitting tools, and will be running demonstrations from its stand, teaching visitors how to fit a stretchy CV boot using the Duragun air operated tool, and how to fit a stretchy boot to a tripod joint.
---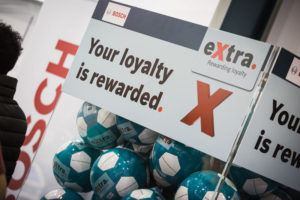 Bosch – Stand number F8
With over 125 years' experience developing automotive parts and systems, Bosch is an essential partner for today's modern garage, providing spare parts, reliable test equipment and the latest know-how to stay ahead in the industry.
Bosch offers a range of services to support workshops and help them stay ahead in a competitive market. Including training at all levels, technical hotlines, dedicated resources in the field, garage concepts (Bosch Car Service and Bosch Diesel Centres) and garage equipment servicing.
As well as being one of the largest supplier of parts to vehicle manufacturers, Bosch also develops and manufactures parts specifically for the Aftermarket, with the world's largest range of parts available.
Bosch takes its industry-leading know-how of vehicle systems and delivers it to technicians by way of a comprehensive range of state-of-the art garage equipment.
---
Click Mechanic – Stand number C7

ClickMechanic will be demonstrating how its site works, and how it can help to grow your business by connecting you to new customers for free. It matches thousands of customers every month with trusted professional mechanics in cities across the UK. Its instant quoting functionality, fast booking and secure payment make it a simple and convenient way to book a car mechanic, says the company.
---
Dayco – Stand number F4

Dayco will be exhibiting its original equipment power transmission solutions, including the renowned High Tenacity (HT) or 'white' timing belt and belt kits, and its belt-in-oil chain replacement kits, as well as presenting informative technical demonstrations aim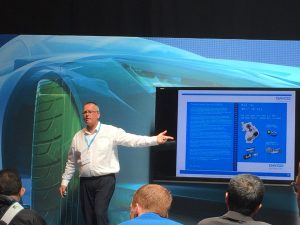 ed at equipping technicians undertaking primary/timing drive system replacements.
The on-stand presentations, which concentrate on timing drive system design and troubleshooting, are presented by Glen Goldstone, Dayco's technical manager and contain specific examples of the problems technicians face during timing belt replacement and how to deal with them correctly, as well as the importance of replacing all the components specified in VM service instructions.
---
Delphi – Stand number F6

Delphi will be promoting its full range of aftermarket products at MECHANEX this year. Live demonstrations of its DS diagnostic tool will be taking place on stand, and there will be special show deals for orders placed on the day.
Special offer on DS150E diagnostics tool and software.
---
EDT Automotive – Stand number F14

EDT Automotive will be displaying its award winning engine and transmission detox machines offering a pay-as-you-use system. Competitions will be running for four free demos and two free installations for signed contracts on the day, so make sure to swing by.
Its continuing to grow its network of partners across the UK and have special show offers of free demos and half price installations.
Visit the stand to see how its system could generate you extra profit and raise customer satisfaction.

---
TRANSAX – Stand number B2
TRANSAX are one of the country's largest independent payment specialists. Being part of FIS – one of the world's largest global providers dedicated to banking and payments technologies – it can offer a comprehensive range of payment services of the highest quality. With TRANSAX you get the best of both worlds – a company that is totally focused on your business, but with the backing and resources of a large, international payments provider.
Free box of 20 paper rolls for your card machine, for everybody who joins TRANSAX at MECHANEX.
---
Hickleys – Stand Number E12

MECHANEX comes at an important time for Hickleys, with the launch of a range of new products from a variety of suppliers all of which will be on offer on its stand.
It will be launching "Pay Monthly" on any Diagnostic Software subscriptions and will have the latest diagnostic equipment and information on ADAS calibration systems.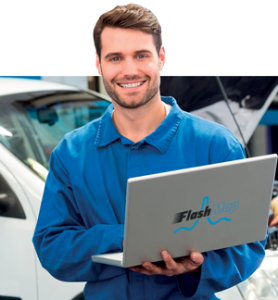 Hickleys are widely known for their specialist area of key & remote programming, the Advanced Diagnostics Smart Remote system enables a universal key & remote to be configured to a variety of vehicles and the Silca RW4+ brings new cloning possibilities for the latest vehicles.
Its range of air conditioning from Waeco, Texa, Bosch & Robinair will be on offer including its new extended five year warranty package.
Flashmap will be on display, a marketing leading ECU optimisation software to remap the performance of a huge range of vehicles.
Finally, the new Brainbee Omni Lite, a low cost Combi emission analyzer will be on offer.
---
The IMI – Stand number C15

The IMI will be running presentations from Mark Armitage, Head of External Quality and Assessment Services at the IMI, on the new apprenticeship standards on both days of the show. Visitors to the stand that sign up to IMI membership will have their application fee waived (for a limited time only).
---
Impact Technical Services – Stand number D8

Impact focuses on dust and fume extraction in the workplace, concentrating predominantly on the provision and testing o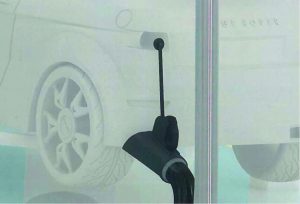 f Local Exhaust Ventilation (LEV) systems and extraction and filtration products. Impact is renowned for its extensive offering, which includes both system design and installation, thorough examination & testing and unique components such as the highly sought after touchless fume extraction nozzle and extra wide pivotal extraction hood, which has the capacity to cover larger working areas (workbenches occupying two workers, for example) with great efficiency and cost-effectiveness.
Impact are offering visitors to its stand a free site survey where they will come out to assess your current dust or fume extraction efforts.
---
Knipex – Stand number B12

Knipex is one of the world's leading manufacturers of pliers with a reputation for quality and reliability that is second to none. Visit the stand at MECHANEX to see a range of products on show, including the all new StriX & Bent Pliers Wrench.
Over the two day show Knipex will have an exclusive deal on the 180mm Spring Hose Clamp Pliers. These pliers can be universally used for standard, space-saving, wire and special clamps with a nominal size of up to 50mm.

---
Merlin Diesel – Stand number D20

Merlin Diesel are diesel fuel injection specialists supplying diesel parts, fuel pump spares, diesel fuel injection equipment, and diesel filtration. Merlin Diesel have been associated with diesel fuel injection test equipment since 1947 and since launching the diesel parts division it is now recognised as a market leader in diesel fuel injection equipment, parts, fuel pump spares and diesel filtration.
Merlin Diesel stores carry a comprehensive selection of diesel fuel injection parts, fuel pumps and injectors backed by names such as Bosch, Delphi, Denso, Continental and Yanmar.
Its site is also host to a new generation Workshops and Vehicle Diagnostic Centre.
---
Nilfisk – Stand number E8

Nilfisk is one of the leading manufacturers of professional cleaning equipment. It offers a range of stationary and mobile, hot and cold, high pressure washers and accessories. Its heavy duty wet and dry vacuum cleaners can be ideal for cleaning workshops and upholstery and its walk-behind and ride-on sweepers and scrubber dryers offer effective floor cleaning for small and demanding tasks. Demonstrations will be taking place on -stand.
---
PCL – Stand number C22

PCL is recognised as a global market leader in the design and manufacture of tyre inflation and compressed air products and will be demonstrating its new ACCURA MK4 Digital Tyre Inflator which marries the ruggedness of a metal analogue inflator with the lightness, accuracy and ease of use of a digital gauge at MECHANEX.
---
Plan Insurance Brokers – Stand number A4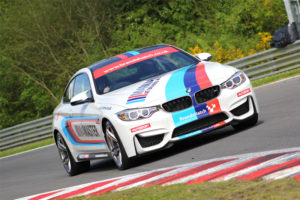 Plan Insurance Brokers has over 25 years of specialist industry experience and strong relationships with a host of leading motor trade insurers. Should you wish to discuss your insurance requirements, make sure to pay a visit to the Plan Insurance stand or call 0333 003 0042. There's also a chance to win a Motor Sport Vision (MSV) Adrenaline Voucher – offering a choice of four incredible driving experiences including the full Adrenaline versions of RaceMaster, BMW M4 Master, RallyMaster or MudMaster experiences.
---
Road Runner – Stand number E20

Road runner returns to MECHANEX tradeshow again this year, giving stand visitors the chance to win a track day experience.
As a specialist motor trade insurance provider 100% of its efforts are focused on finding the right cover for you.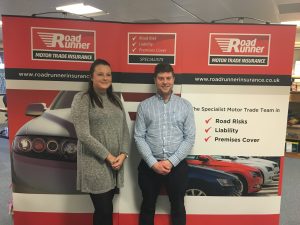 Its motor trade insurance scheme is only available via Road Runner and below are some of its main benefits:-
Road Runner has full delegated authority on behalf of AXA – an A+ insurer*
We provide cover for full or part-time motor traders with or without premises, including mobile traders and those working from home (subject to validation checks).
Whether you are involved in mechanical repairs and servicing, vehicle sales or some other part of the motor trade, we can help you choose the cover you need.
3 products; stand-alone road risks, liability and combined premises cover.
5* rating from our existing clients.
---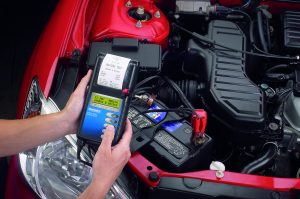 Rotronics – Stand number F12

Rotronics is a battery management company specialising in the delivery of proactive battery testing and maintenance programmes.
"Delivering the very latest battery diagnostic technology testing  and charging solutions,  through  its partnership with Midtronics and CTEK. We proactively assist our customers to ensure that they have access to the very latest information and technology supporting their workshop maintenance requirements," explained Rotronics' Managing Director Ken Clark. "We deliver a full-service battery management programme for our customers and we also provide evidence of cost saving and return-on-investment benefits through the use of our equipment and programmes.
Ideal for businesses targeting sales, fleet management, customer service or routine maintenance, the battery management solutions have been utilised by a large cross-section of customers.
---
Sogefi – Stand number D6

Sogefi Group is a leading global supplier of original parts for the automotive industry, with over 35 years' experience. Sogefi designs, develops and produces filtration systems and flexible suspension components as well as air management and engine cooling systems.
Enter the Sogefi prize draw at the show and you could be the lucky new owner of a Mini-Ductor II.
---
Powerflow Exhausts – Stand number C16

As a leading supplier of custom build stainless steel exhausts in the UK, Powerflow Exhausts offer the chance for new and existing automotive businesses to provide a bespoke, stainless steel exhaust service for a wide range of vehicles. Benefit further from combining with Topgear Tuning ECU Remapping and the latest in carbon engine cleaning – with it Hydroflow machine.
---
PMM will be on stand C4, so feel free to pop by with any comments or questions about the publication, or just to say hello.
---
The show is completely free to attend and tickets can be

booked online

, or by calling

01923 237799

. For more information follow

@MECHANEXShow

on Twitter, or visit the

MECHANEX

website.