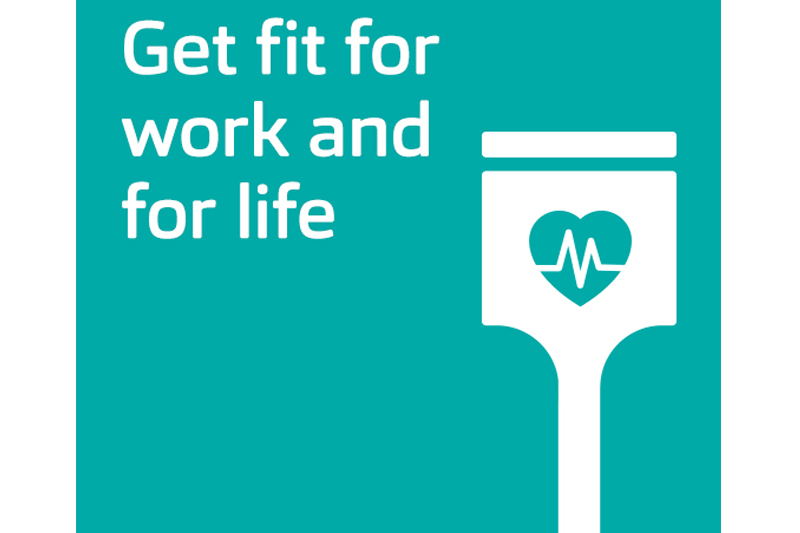 ---
Ben highlights new health check programme for industry in latest physical health campaign.
---
Ben, the not-for-profit organisation that partners with the automotive industry to provide support for life to its people, has launched a new campaign which will spotlight the importance of good physical health to a person's life.
Top searches on Ben's website relate to healthy lifestyle, diet, getting fit, quitting smoking and returning to work after injury. As part of the new campaign – 'get fit for work and for life' – Ben has released some related articles and information on its website: www.ben.org.uk/physicalhealth.
To help those working in the industry get fit and improve their physical health, while preventing bigger issues arising, Ben will launch a new programme of physical health checks later this year. These checks determine a person's general physical health, providing information based on national health guidelines and are supported with practical tips on how to improve health if needed.
The checks included are:
· Resting Heart Rate Test
· Blood Pressure Test
· Body Mass Index (BMI) Test
· Body Fat Percentage
Jeremy Hicks, MD of Jaguar Land Rover UK, has recently piloted the new physical health check. Commenting on the programme, he said: "I'm delighted to support Ben's physical health campaign. We all have extremely busy lives and I know from personal experience we often neglect our own physical health. Ben's new campaign is a great reminder of the importance of staying physically fit and active.
This August, as a demonstration of physical health and fitness in epic proportions, a team of intrepid colleagues from Jaguar Land Rover will be swimming the English Channel to raise money for Ben. Jeremy Hicks and his team will raise awareness and funds for Ben in the 'Jaguar Land Rover Channel Swim Challenge'. The team has already conquered the first hurdle and successfully completed a two hour open water swim qualification, but the channel swim itself will be a very different experience.
Zara Ross, Chief Executive of Ben, said: "As part of this new campaign, we will be highlighting the impact that physical health can have on a person's whole life. We will be offering more advice and information to help people get fit and stay fit for work and for life. By focusing on preventative measures and offering advice on subjects such as healthy eating and exercise, we can help people maintain a good level of health and fitness. As part of this, we're really excited to be launching our physical health checks later this year to support businesses in helping their employees get fit and stay fit for work and for life.
"At Ben, we focus on holistic health and wellbeing, because one problem often has a knock-on effect on other areas of a person's life. The four main aspects of a person's health and wellbeing (financial, social, physical and mental) are inextricably linked."
---
For further information from
Ben
, click
here
.