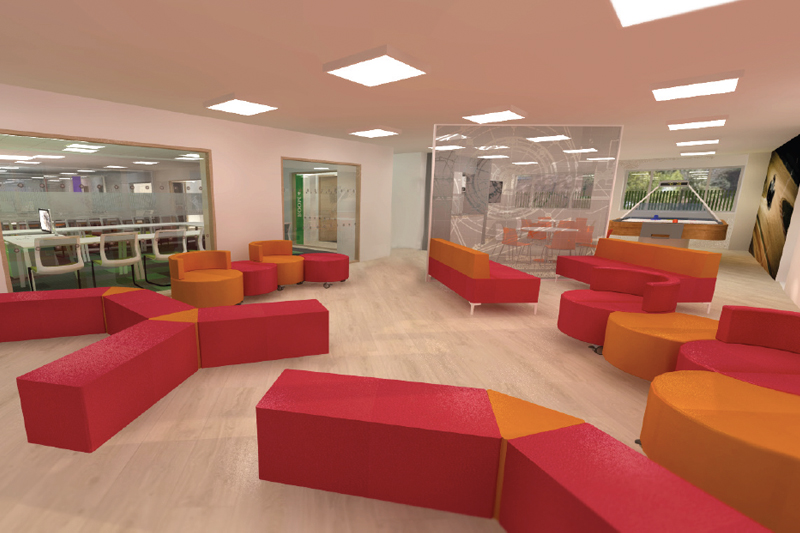 ---
A number of businesses from across the UK have put their support behind Remit Group's brand new Automotive Academy, which has opened its doors to its first group of apprentices.
---
In total 28 companies have come together to sponsor the launch of this national facility for the country's future leading automotive engineers. Businesses, including the IMI, SATA UK and Halfords, have either pledged financial support or key equipment to Remit as it launches the new venture.
The Academy on Wincanton Close in Derby will bring hundreds of apprentices through its doors each year. It will include three workshops, one for heavy vehicle training, another for light vehicle technicians, a vehicle paint booth – supported with vehicle body repair – as well as excellent classroom and learning spaces, a break out room and space for hire to local businesses looking for classroom or meeting facilities.
Lead Academy sponsor, the IMI, has pledged its support to the Academy, sponsoring a classroom. Mark Armitage, Head of External Quality and Assessment Services at the IMI, said: "We are delighted Remit is launching its new Automotive Academy for the training of young people from across the country.
"Our industry is facing a real skills gap in the coming years, and it's vital that training providers and companies working in the sector do their utmost to encourage our next generation of technicians. We wanted to put our full support behind the Academy and Remit for offering greater learning opportunities to its learners. I look forward to visiting again soon and seeing the impact the new facility is having."
Remit works with apprentices taking them through their Intermediate and Advanced Technical Apprenticeship programme , supporting them with extra tuition for numeracy and literacy, as well as providing social support as and when required. The training provider was the first to pilot the new apprenticeship standards in light vehicle (Retail Motor Vehicle Service and Maintenance Technician) for the automotive industry. These standards, along with all other specialisms, will continue to be delivered at the new Academy. Remit also supports employers to establish apprenticeship schemes, from recruitment to completion.
One of the lead sponsors for the Academy, Halfords, is providing fully stocked tools cabinets to help the vehicle apprentice technicians as they go through their practical training in the workshops.
Chris Millan, Head of Trade Card at Halfords, manages Halfords' Trade Card area of the business, which is a resource for all automotive apprentices, offering them a discount on any tools they buy now or in the future.
He said: "We visit all colleges and training providers across the UK talking to apprentices about the Trade Card and what it can mean to them. Along with the rest of our team, I have met a lot of the young people training with Remit over the years, and I was keen for us to show our support to this fantastic new Academy.
"It's so important that young people coming into this industry are given the best quality training, and I can see what a difference this facility is going to make to those training with Remit."
An East Midlands business itself, Remit Group, works with more than 6,000 apprentices each year across all its sectors, including the automotive industry, retail, hospitality and food manufacturing, IT and social and health care.
Sue Pittock, Chief Executive for Remit Group, said: "We're so excited about the start of a whole new era of automotive training at Remit, using this fantastic new facility. To have had the support of so many of our sponsors, is humbling and we're so grateful to everyone involved.
"Our industry is facing a huge skills gap, so it's so important, now more than ever, that businesses in the automotive field work together as closely as we can to bring in a new generation of engineers, geared up to lead the industry forward."
---
For further information on
Remit
, how to take on an apprentice, or for current apprenticeship opportunities,
click here.