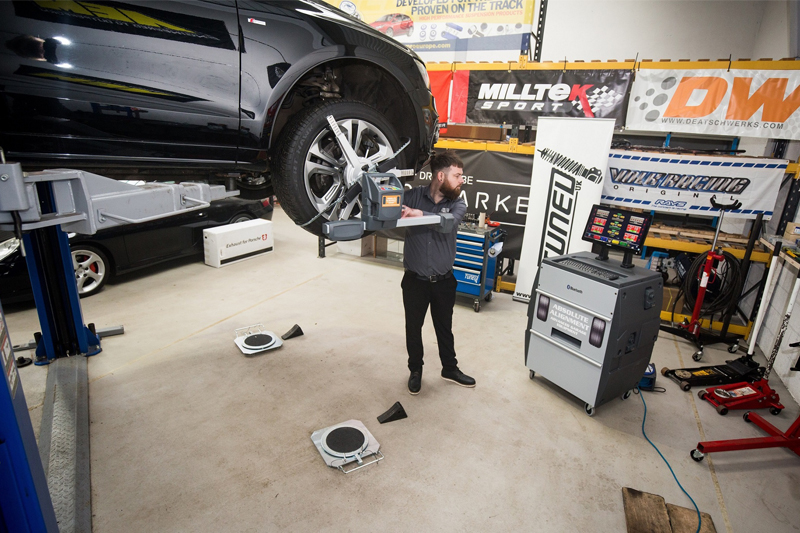 ---
Absolute Alignment, a leading UK supplier of wheel alignment equipment, will be at MECHANEX Sandown 2019, having developed a cost-effective tool that will bring wheel alignment profits to garages with two-post lifts.
---
This unique drop bracket means wheel alignment can be carried out on a two-post lift, or scissor lift, and is a high-tech and lightweight alternative to popular wheel alignment stands.
The Bluetooth Pro wheel aligner provides six-sensor four wheel alignment technology and is fully wireless featuring the latest Bluetooth equipment to ensure fast and easy use.
Absolute Alignment supplies an array of wheel alignment equipment to suit workshops of all sizes, and is the only UK provider with a full range of Bluetooth wheel aligners suitable for cars and commercial vehicles – including those equipped with the latest generation of ADAS.
---
The show is completely free to attend and tickets can be 
booked online
, or by calling
 01923 237799
. For more information follow 
MECHANEXShow
 on Facebook, or visit the 
MECHANEX
 website.