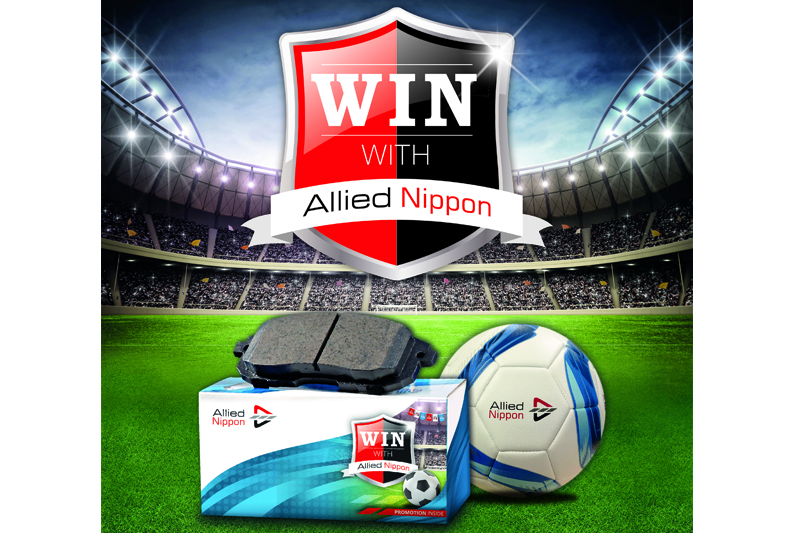 ---
Premier League match tickets, Sony PS4 consoles and exclusive Allied Nippon footballs are the headline prizes up for grabs!
---
Technicians who purchase a promotional brake pad set, decorated in eye-catching football-themed livery, will find a voucher inside each box complete with a unique promotional code.
Register your details online at www.allied-nippon.eu/rewards, and input your voucher to be instantly informed if you're a winner.
Winners of the grand prize will receive an incredible Premier League package, which includes two tickets to a top Premier League fixture, plus travel and accommodation.
Numerous Sony PS4 consoles are also being given away, each being supplied with a copy of the FIFA 18 video game. Technicians can also win match-quality, size five footballs.
Those not lucky enough to receive a winning voucher code can acquire themselves an Allied Nippon football through the promotion's 'bonus win' feature. Aimed at rewarding repeat customers, the bonus win means technicians are guaranteed a football for every 10 voucher codes registered on the promotional website.
Leigh Davies, Marketing and Communications Manager for Allied Nippon Europe, said:
"The entire country is about to go football crazy, and we wanted to be a part of this with what we believe is a very simple, yet engaging promotion.
"The quality on offer from our world-class brake pads is undeniable, and I am certain that technicians across the UK will really get a kick out of the promotion Allied Nippon is serving up – no pun intended!"
---
A full list of qualifying part numbers, plus full promotional terms and conditions can be found,
here.