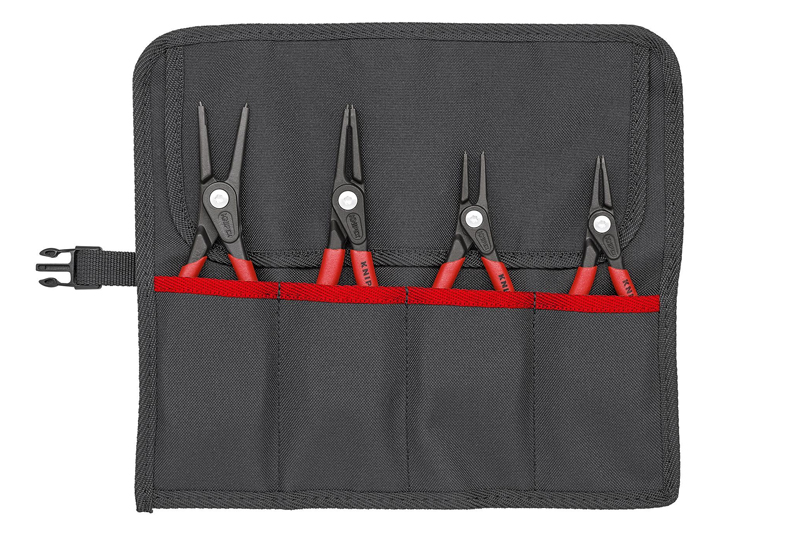 ---
KNIPEX has announced it is offering one set of Precision Circlip Pliers (00 19 57), which includes four common Precision Circlip Pliers in a hard-wearing polyester fabric tool roll.
---
Key features include:
Inserted tips for reliable work
Heavy duty in continuous operation: up to 10 times longer service life compared to turned tips
Bolted joint: precise, zero backlash operation of pliers
Non-slip plastic coating on the handles
Pliers body: chrome vanadium electric steel, forged, oil-hardened
Inserted tips: spring steel wire, drawn. 
High precision quality
KNIPEX states the pliers offer easy and reliable assembly as well as form-fitting inserted and pressed-in tips made of high-density spring steel. This offers a high level of protection against excessive stress and strain, for example when removing stuck rings. The large supporting surfaces and the position of the tips also make it more difficult for the rings to bounce off.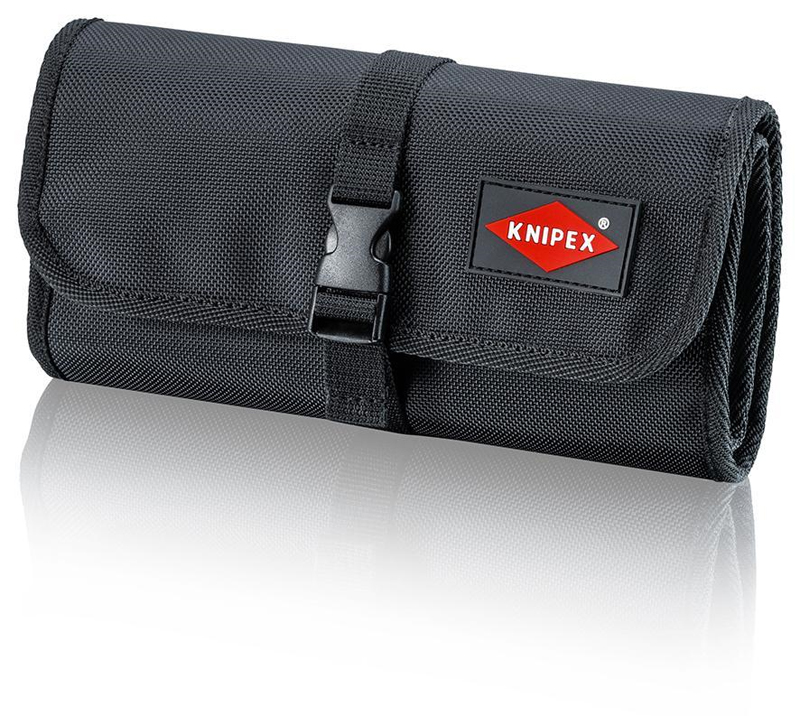 Precision and durability
High-density spring steel with a score-free surface has been used for the tips, which reportedly increases the tips' resistance to dynamic and static strain. The tips are said to be 30% more stable than conventional pliers when subjected to one-off overloading while still allowing good accessibility during assembly. Subjected to dynamic strain, the tips' resistance capacity is said to be up to 10 times greater and the tips on the precision circlip pliers are also non-detachable.
KNIPEX circlip pliers with overexpansion guard
The pliers can be used for the standardised fitting of circlips in industrial production. This is said to be particularly useful for manufacturers of sensitive, safety-relevant components for example brakes or gears, and  comply with DIN 471 and 472. The mounting of circlip rings in this case requires pliers with an overexpansion guard or a cone. KNIPEX Circlip Pliers with overexpansion guard meet the requirements and furthermore offer a superior durability.

---
How do you enter?
To be in with a chance of winning the set of KNIPEX Precision Circlip Pliers, all you have to do is answer the following question:
Deadline for entries is 01/12/2019. 
This competition is run in association with KNIPEX and open to trade only. 
Terms & Conditions apply. 
Privacy Policy
---